Episode 157 – Pro Wrestlers vs. Zombies/Powerbomb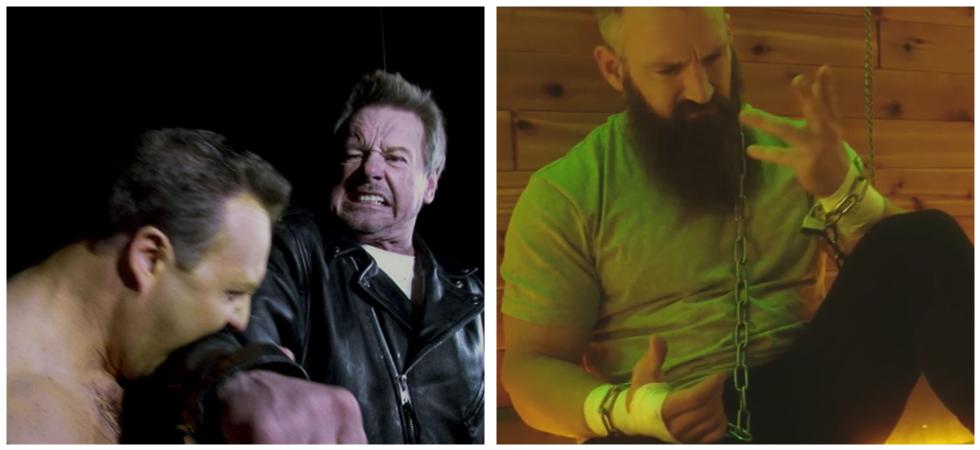 Bet you guys thought this episode was never coming, huh? Well surprise, bitches! We made the mistake of trying to record this through Zoom, and it blew up in our faces. This episode was a mess and took a LOT of clean up. The audio still isn't great, but it's definitely not the worst sounding show we've put out! 😀
Ring the damn bell! It's time for Ready to Rumble: Round Two!
For the second time, we're watching two horror movies centering around professional wrestling. Today's double main event features one of the all time greatest feuds. No, not Michaels vs. Janetty. Not Triple H vs. The Rock. Not even Austin vs. McMahon. I'm talking about Pro Wrestlers vs. Zombies. We then send the episode crashing through a table with a massive Powerbomb.
First up, though, we've got the fabulous undercard known as Horror Business. In Real World Horror, we talk about Indonesia's creative way to keep people inside during the COVID-19 pandemic; locking quarantine violators in haunted houses! We also talk about a brand new Goosebumps TV show, an HBO series based on Hellraiser, and a new Netflix program from the director of Train to Busan. We also discuss a new Quibi series and a stay-at-home edition of the Evil Dead 2 escape room from our friends over at Hourglass Escapes.
So slide into your spandex and oil up because it's time for a brand new episode of The Grave Plot Podcast!
---
Donate to the Cystic Fibrosis Foundation at cff.org
Podcast: Play in new window | Download