Episode 94 – Death Note/It (2017)/Jimmy George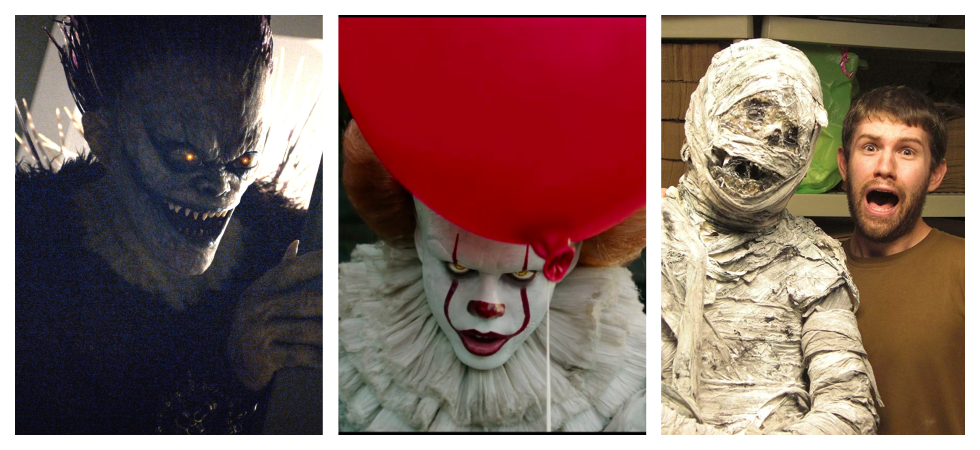 Oh, but they're back. They're the men behind the masks. And they're out of control. Another episode of The Grave Plot Podcast is here with a couple of new adaptations of old favorites. We discuss Adam Wingard's new take on the manga series Death Note as well as Andres Muschietti's remake of Stephen King's It. How does the live action adaption compare? How does the new Pennywise stack up to Tim Curry's iconic portrayal? Listen to hear our thoughts, plus our pal Wizdom calls in with his opinion.
We also talk about Real World Horror involving a cleaning crew finding something they weren't expecting. In Horror Business, we've got news on sequels to Creep and The Purge, plus stories about women in horror. We close out with a story about a prequel to Dracula.
Taylor also spoke to writer and producer Jimmy George about his movies WNUF Halloween Special, President's Day, and the upcoming What Happens Next Will Scare You. Jimmy talked about micro-budget film making and also discussed Script Butcher, a service he provides where he will analyze your screenplay and make it the best it can be.
So crack open a frosty cold can of Grave Plot Podcast and get tanked.
Podcast: Play in new window | Download