Episode 144 – In the Tall Grass/The Banana Splits Movie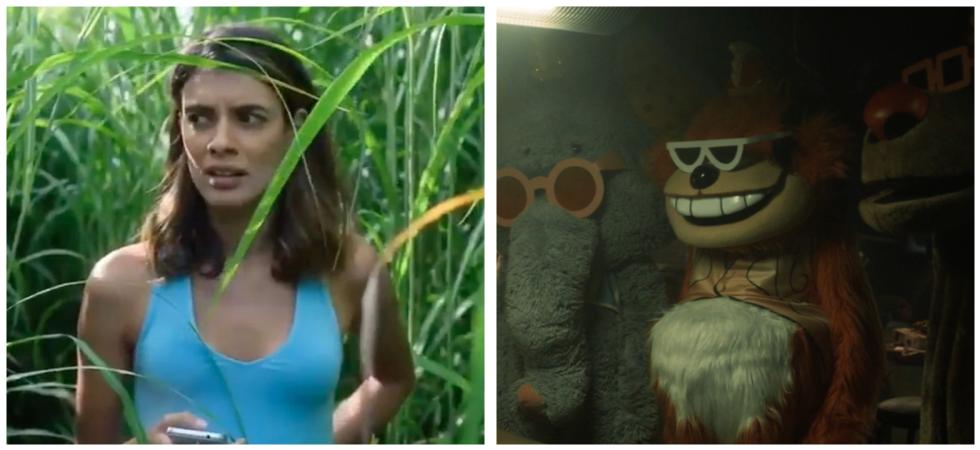 We now return you to your regularly scheduled program.
Another Octoberama has come and gone and boy, are my arms tired. We get back on track with a regular episode, kicking off with a Real World Horror story about an online petition attempting to shut down self proclaimed "extreme haunt" (and proclaimed-by-others "torture tour) McKamey Manor.
The rest of Horror Business features an intriguing studio attempting to obtain the rights to A Nightmare on Elm Street, a new TV series based on Dante's Inferno, and an ambitious new horror franchise based on New Orleans' LaLaurie Mansion from the creators of The Conjuring. We also talk about Paul Fieg's Dark Army and of course, a new project starring Nicolas Cage.
For our film reviews, we've got the new Stephen King adaptation from Netflix, In the Tall Grass, as well as the off-the-wall new adaptation of a beloved 60's kids show, The Banana Splits Movie.
So put on your fuzzy slippers, grab a cold one, and enjoy a brand new episode of The Grave Plot Podcast.
I don't care if you're at work, just do what I say!
Podcast: Play in new window | Download