Octoberama 2017, Vol. 4: All Hallows' Eve 1 & 2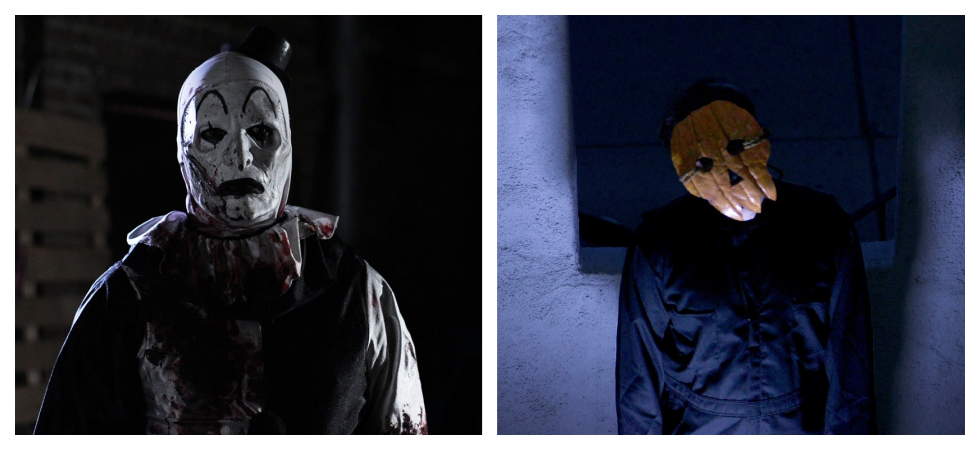 Happy Halloween everyone! It's time to close out Octoberama with our fifth annual (holy shit) Halloween Special!
We kick things off with some announcements. First up is a screening of Behind the Mask: The Rise of Leslie Vernon that we are hosting and want you to be a part of. We would also like you to be a part of They Reach, the new movie we are appearing in that is now crowdfunding. We also gush a bit at Mars' Bite Size Horror commercials.
We finally get down to Horror Business with a Real World Horror story about a Malaysian toilet monster. Yes, really. We go on to talk about a new Addams Family film and a sequel to Beetlejuice. We know, we know. Speaking of sequels, we also discuss the upcoming sequel to Beyond the Gates. Finally we discuss everyone's favorite topic, Josh Boone! He's adapting yet another Stephen King adaptation and has some big plans for The New Mutants.
For our film reviews, we discuss the Halloween anthologies All Hallows Eve and its sequel that's not really a sequel All Hallows Eve 2. Will these be new additions to your October watch list? Or will they burn out like a jack-o-lantern's candle? There's only one way to find out, and that's to listen to the 2017 Grave Plot Podcast Halloween special!
Podcast: Play in new window | Download