Episode 85 – Crypticon Seattle 2017 in 3D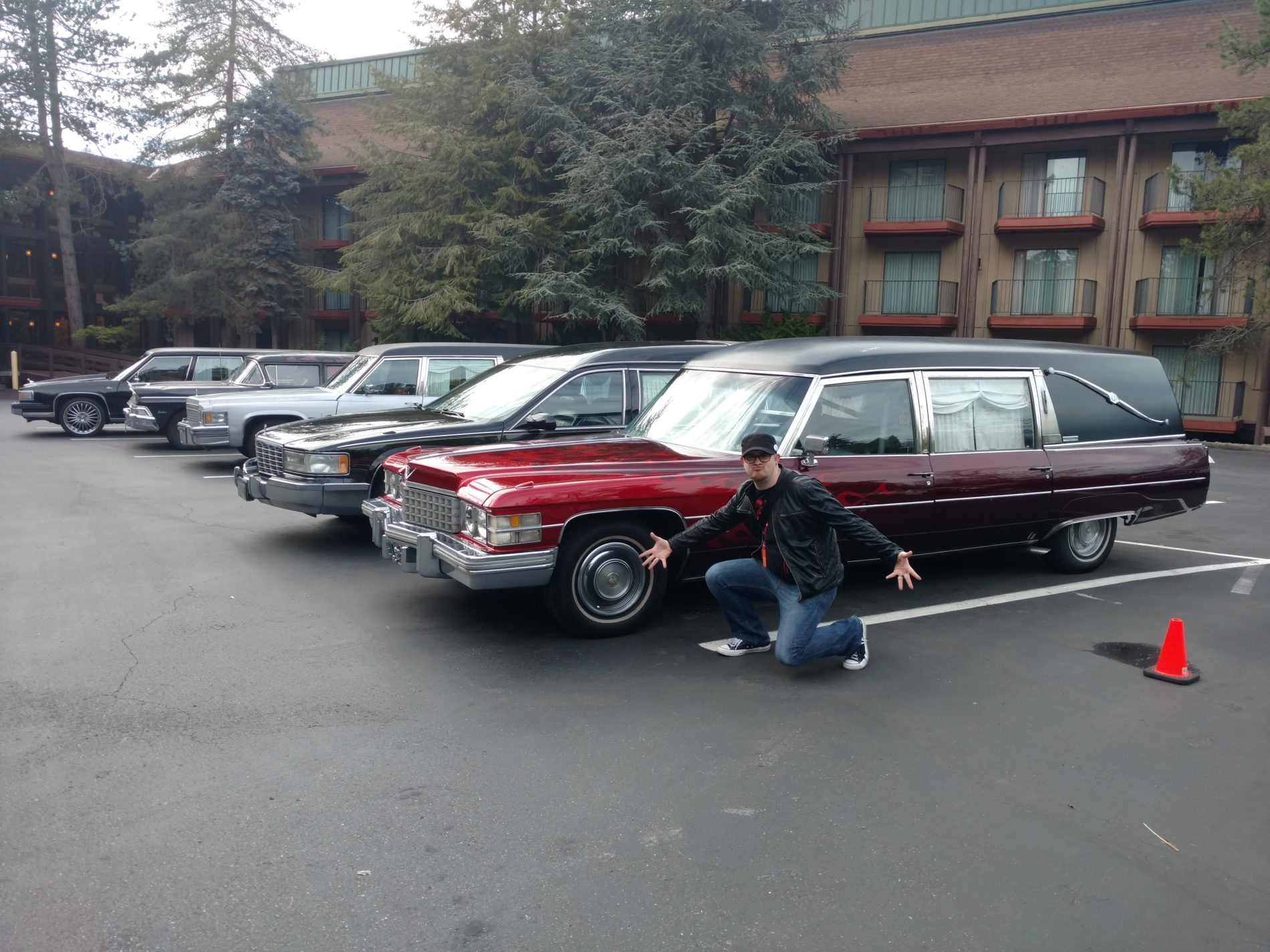 Gather round, one and all, and hear tale of Crypticon Seattle 2017. Hear the legends of three straight days of chills, thrills, and frights. Hear of beasts, creatures, and killers illuminating the big screen with short films such as Luchagore's "Bestia" or Timothy Troy's "Ding Dong." Not Timothy's… never mind. Where was I? Oh yeah. Hear the terrifying tale of a puppet come to life, hellbent on murder. Listen close as we tell you all about the monsters that roam the halls of the Double Tree Inn. And guess what? The legends… are true.
That's right, we're back from the latest Crypticon, the largest gathering of the macabre in the Pacific Northwest. It was an amazing weekend, jam packed with films, interviews, panels and parties. We discuss things like PG-13 horror, the most epic of horror battles, and the scandalous Casket List, where we discuss who in horror we would most like to get between the sheets. We also hear straight from the filmmaker's mouths when we talk to Gigi Saul Guerrero, Luke Bramley, Raynor Shima, and Jordan Williams from Luchagore Productions about the elusive #ProjectLucha, which has finally been unearthed. We also get an EXCLUSIVE update about the film Puppet Killer from director Lisa Ovies herself, who was joined by star Lisa Durupt. If you heard last year's episode, you know we have an… interesting relationship with Lisa and this year was no different.
So give it a listen, check out our photos, let us know what you think about our panel discussions, let us know if you were there and if you weren't, WHY THE HELL NOT? We hope to see as many of you as possible next year!
Shout outs:
The Cinema Triforce (sorry, Matt, for calling it "Media Triforce" in the episode)
and, of course, Crypticon Seattle
Podcast: Play in new window | Download