Episode 51 – Krampus/All Through the House/Todd Nunes w/ Max Zaleski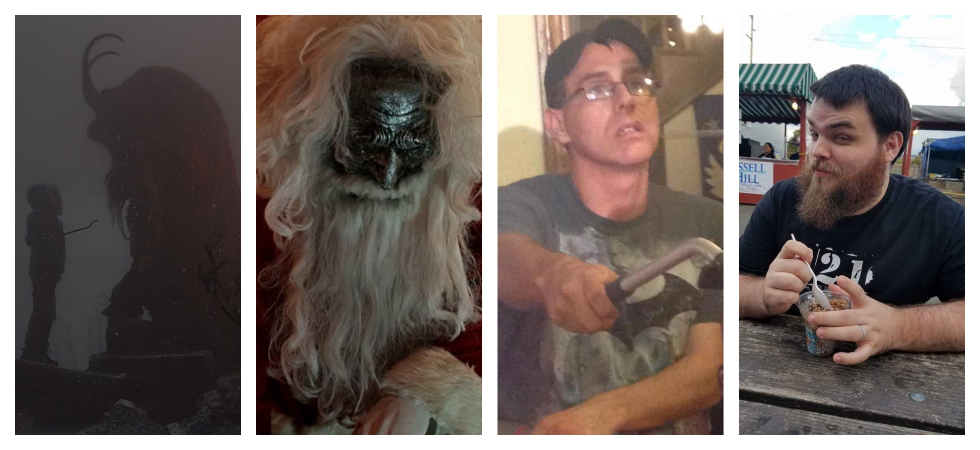 Merry Christmas, bitches! It's time once again to unwrap another brand new episode of The Grave Plot Podcast and our favorite bearded man is in the house. No, not Santa Claus, it's Wrestling With Subtitles' Max Zaleski!
Under that dead corpse of a Douglas fir you have in your living room you'll find a big ol' box of Horror Business, including a real world horror story about millions of spiders coming home for the holidays. We also discuss a new horror movie streaming service, a new take on an old classic, some book adaptations coming to the small screen, and an exciting upcoming sequel.
We have another special guest as well, as we got a chance to talk to Todd Nunes, the writer and director of the indie yuletide slasher All Through the House. Todd gives us a history of his interest in film and horror, including a "Friday the 13th" play. He also tells us all about the production of All Through the House, which, by the way, we reviewed! Hear all our thoughts on that film as well as the latest from Trick 'r Treat director Michael Dougherty, Krampus. He conquered Halloween and now looks to do the same with Christmas.
So let's do this. Enjoy the latest episode of The Grave Plot Podcast and happy holidays!
Podcast: Play in new window | Download