Episode 8 – Devil's Due/Paranormal Activity: The Marked Ones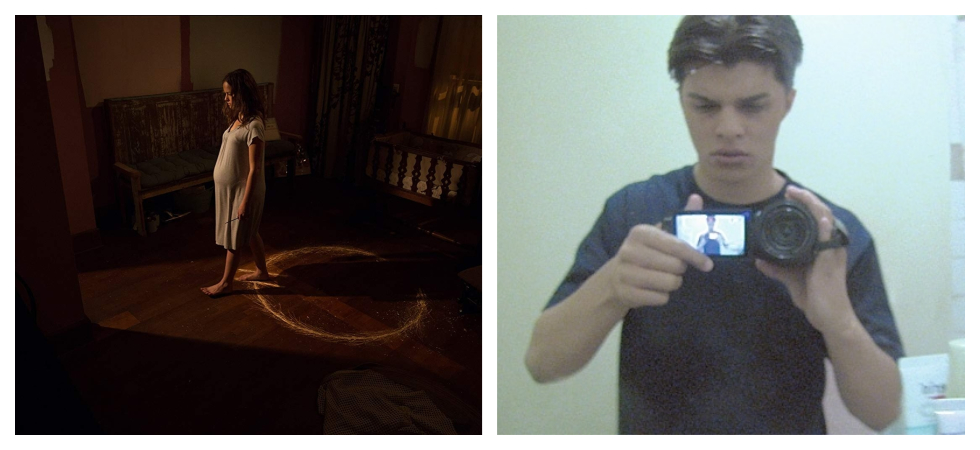 Oh hey, I didn't see you there.
The evolution of the show continues as we bust out some brand new microphones (we're still figuring them out so the first half of the episode is a little wonky), and rename the news and rumors section. The newly dubbed "horror business" section contains updates on the Rosemary's Baby miniseries, plus a breakdown of all the other horror TV programs coming soon. And while we're on the subject, we also talk about some rumors concerning the next season of American Horror Story. We also cuss out Platinum Dunes (and Michael Bay specifically… again) for their attempted continued fuck-up of the Friday the 13th franchise and discuss the potential of a True Blood movie, much to our chagrin.  Not only that, but we catch you up on the Poltergeist remake (Sam Rockwell, y'all!), give you the latest on Muck and Carrie, and introduce you to the Elm Street fan film series Krueger.<
Our reviews cover a pair of found footage movies and we discuss the genre as a whole (spoiler alert: we're over it).  We discuss the new pregnancy film Devil's Due, about – shock – a couple giving birth to the antichrist.  We also review the newest in the Paranormal Activity series, The Marked Ones.  It's just like a regular Paranormal Activity movie, but without all the white people.
We just happened to be recording the whole time, and the recordings have now been unearthed and shared with the world.  Listen close, you might hear something you didn't expect.  Or not.
The word of the day is "shoehorn."
Podcast: Play in new window | Download