Episode 133 – Crypticon Seattle 2019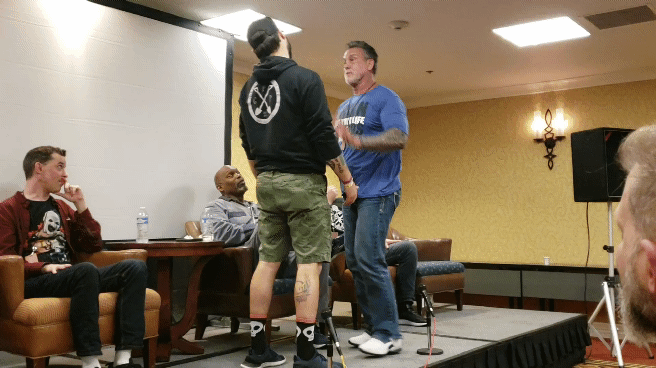 We have, once again, returned from the haunted halls of Crypticon Seattle. This year's event was crawling with creatures of all sizes, from pint-sized Predators to a life-sized velociraptor.
For us specifically, the weekend consisted of talking to a group of "modern monsters," a debate on what is – and isn't – horror, and a class on making your own Jason mask. Speaking of Crystal Lake's favorite son, Tony talked about the franchise's legacy and Taylor got roughed up by the man himself.
To hear these stories and more, listen to our sixth annual retrospective on the largest gathering of the macabre in the Pacific Northwest and make sure to check out our photo gallery.
Podcast: Play in new window | Download