Episode 26 – ThanksKilling 3/Home Sweet Home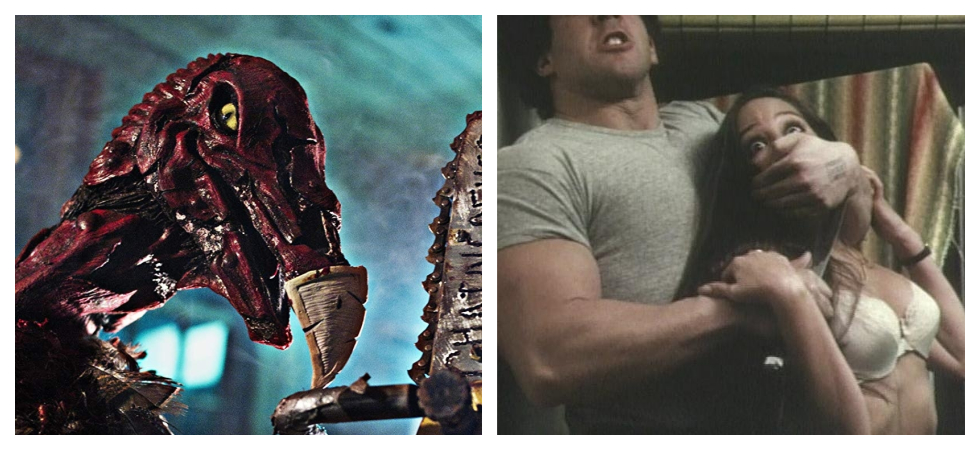 Happy Thanksgiving everybody! Welcome to the 2014 Grave Plot Podcast Thanksgiving special.
Following last year's mini special review of ThanksKilling, we review the sequel, ThanksKilling 3. Turkie is back on a new rampage with new puppets, powdered wigs, and the Pluck Master 3000. We also reviewed Home Sweet Home, a 1981 slasher film about Body By Jake escaping from a mental institution and runs roughshod through a rag-tag group's Thanksgiving celebration.
For our turkey day edition of Horror Business, we tackle the latest on the TV adaptation of Evil Dead. Speaking of Evil Dead, the team behind the remake has a new project called A Man in the Dark. In the latest edition of "They're Remaking That? Really?" we discuss The Wolfman being remade yet again, only four years after the last time. This leads into a conversation about the entire Universal monster reboot scenario and why it's doomed to fail.
We then move on to a trio of sequels, including Hocus Pocus 2, The Conjuring 2, and Insidious: Chapter 3. We also discuss the world of video games, namely a movie that dives into the Splatterhouse universe (bit.ly/Splatfilm), as well as the new slasher PC game Last Year (kickstarter.com/projects/lastyear/last-year-5-vs-1-multiplayer-survival-horror). We go on to discuss Eric England's Get The Girl, USA's "Evil Men," and Stephen King's The Talisman. We even make a call to our resident Stephen King expert, SkeleJohn. Speaking of Stephen King, we have an update on The Stand adaptation.
We also have updates on Crooked Lake, From Hell, Scary Stories to Tell in the Dark, and Krampus. We also tell you about a new Christmas-themed haunted house (chamberofhorrorsny.com/very-scary-xmas/) as well as the new horror game show from Tommy – er, Jason – Blum.
We had some technical difficulties towards the end of the episode, we hope that doesn't take away from your enjoyment. So get stuffed from the Grave Plot Podcast.
Podcast: Play in new window | Download