Episode 200 – Full Moon Films (Sideshow/Hideous!)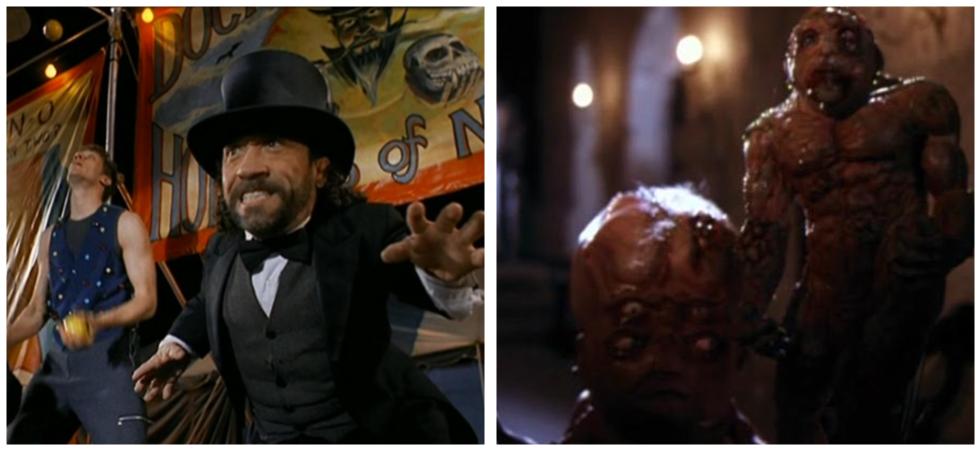 Even a man who is pure at heart and says his prayers by night may become a wolf when the wolfbane blooms and the Autumn moon is bright. The full moon has risen us from our slumber, and we are here for a jumbo sized bicentennial episode of The Grave Plot Podcast!
We start out with Real World Horror, where a bunch of creepy ass dolls have washed ashore on the Texas coast. Residents are baffled, and John Oliver has offered a solution which cause more harm than good.
In Horror Business, we discuss the upcoming Terrifier 2, an uncanny film from guitarist Slash, and yet another installment in the Final Destination series. We then close the segment out with stories on Pretty Little Liars and what the future holds for the Duffer Bros.
We then celebrate the lunar anomaly by discussing two Full Moon Features movies, namely Sideshow, featuring a hellish freak show looking for new acts, as well as Hideous!, about a couple of eccentric collectors fighting against each other… and their collections.
You can't fight the moonlight and you can't stop The Grave Plot Podcast!
Podcast: Play in new window | Download