Octoberama 2023, Vol. 3 – The Blob (1988)/Feast II: Sloppy Seconds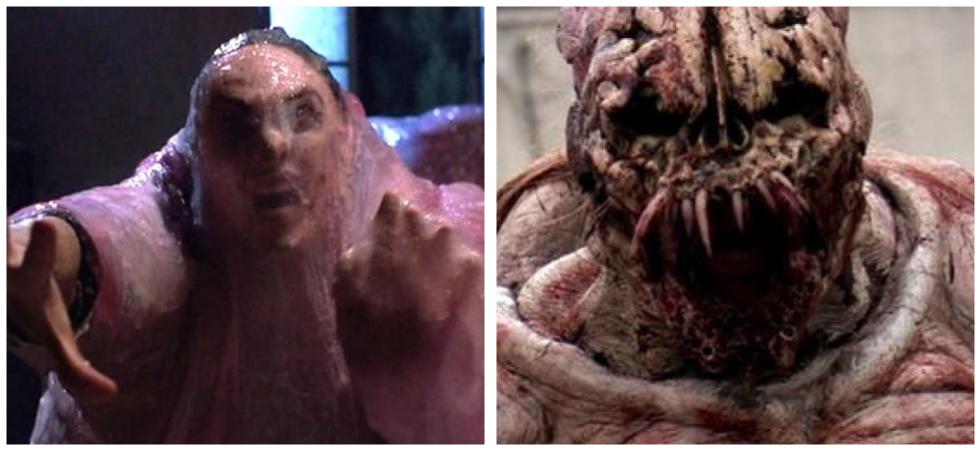 Webster's Dictionary defines "creature" as… nah, we're not doing that.
What we are doing is the first ever Week of the Creature (Feature), an Octoberama theme selected by our Patreon patrons! We picked two movies featuring some iconic creatures, namely Feast II: Sloppy Seconds, featuring a fast monster with giant sharp teeth, and the opposite of that in the 1988 remake of The Blob, about a big… blob… thing.
We also examine a Real World Horror story, wherein the clowns are back. A creepy clown has been doing… something that apparently a bunch of Scottish pearl clutchers are not finding the fun in.
For Horror Business, we reveal who won the television rights to the Halloween franchise and discuss what the future holds, as well as an update on Guillermo Del Toro's Frankenstein, a zombie comic adaptation from the makers of Turbo Kid, and a new film packed with horror icons. We then take a look at the creator of The Purge's latest film, featuring an unlikely actor.
All this and more (not really more, aside from our usual brand of nonsense and off-topic diatribes) on a brand new episode of The Grave Plot Podcast!
Podcast: Play in new window | Download