Episode 87: Happy Birthday to Me/Happy Birthday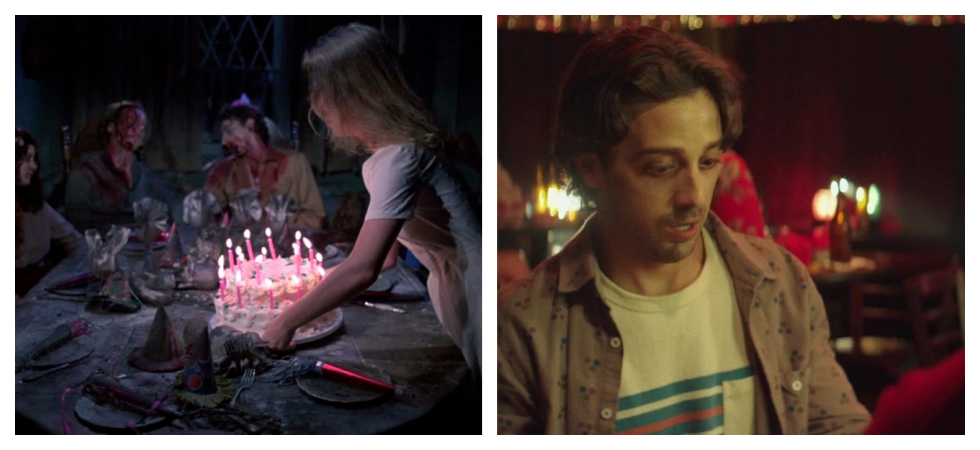 Taylor was gone for this episode and he is missed dearly. How can the show possibly go on without him?
…Is he gone? Okay sweet.
Because the show is definitely going on without him, and good news guys, this episode is awesome. In Taylor's absence, Tony tapped his dad John to fill the chair for his fourth time on the show, and we're having a birthday party up in this bitch. And as things tend to go when John's around, the episode ran a little long.
Tony and John talk about some Horror Business, which informally begins with a long rant about Sharknado 5: Global Swarming (grooooan). Other topics include some changes in cast for The CW's Supernatural, some long awaited news on AMC's forthcoming adaptation of Joe Hill's NOS4A2, and a surprising directorial choice for Godzilla vs Kong.
In celebration of Tony's birthday last week and John's birthday this week, they reviewed the 1981 cult classic Happy Birthday to Me about the most unfortunate 18th birthday ever and 2016's Happy Birthday, which shows why what happens in Mexico, STAYS in Mexico.
So grab your party hat, dish up some cake and ice cream and party the night away with The Grave Plot Podcast!
Podcast: Play in new window | Download