Episode 54 – The Boy/The Boy/Cody Meirick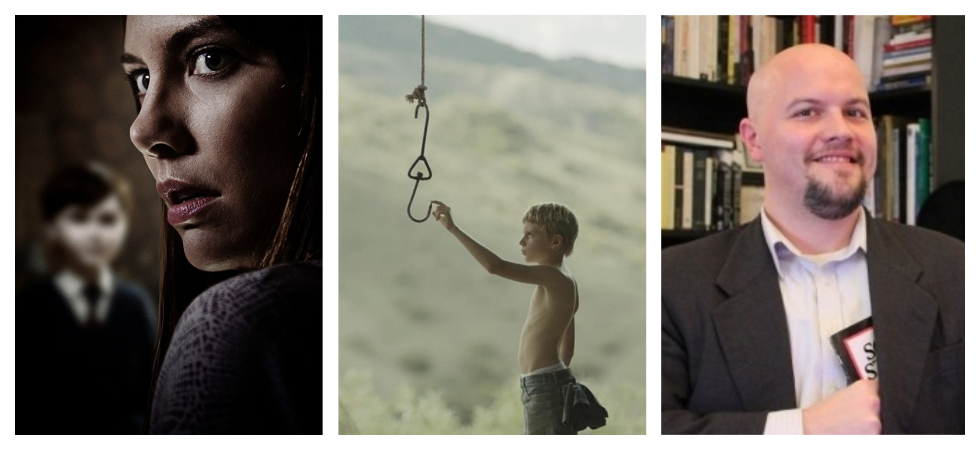 Good morning. Please keep it down as Tony is quite hungover today. But he's downed an entire bottle of Pedialyte and he's ready to power through.
We kick things off with Horror Business and a real world story about possessed dolls. We then discuss the Friday the 13th reboot that almost was, the latest Manson Family film from a pair of American Psychos, and a gross, terrible, disgusting idea for a TV adaptation of a classic film. We also discuss Salem's new guest star, the latest horror streaming on your computer, and new video games and comics.
We move on to talk to Cody Meirick, the producer and director of the upcoming Scary Stories to Tell in the Dark documentary. Cody gabs about his love for the books, what inspired him to make a documentary based on them, and what Guillermo Del Toro might think of it. The film is currently crowd funding and you can help get it made by donating at their Indiegogo page.
For our reviews, we talk two different movies, both titled The Boy. Up first is the 2015 SpectreVision film about a sociopathic boy with a penchant for death. Second is the brand new film starring Lauren Cohen as a nanny who takes care of a doll with the spirit of a child. Which boy will reign supreme? Listen and find out now.
Podcast: Play in new window | Download