Episode 206 – Hellraiser (2022)/Prey for the Devil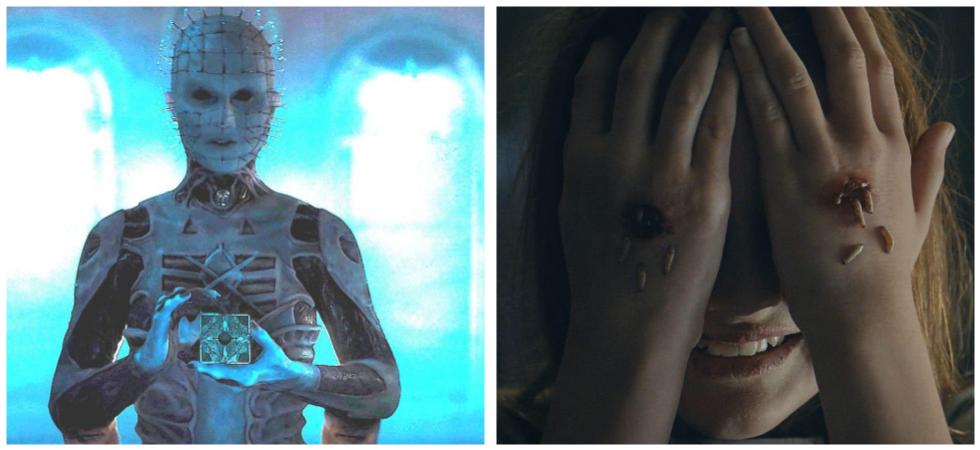 We now return you to your regularly scheduled program.
Octoberama is over (sad face) but The Grave Plot Express cannot be stopped! We're pulling away from the station and making periodic stops before our final destination. All aboard!
First stop, Real World Horror. Those exiting here will find a story about a creepy clown doll that its owner just couldn't handle and decided to burden their neighbor with. Next stop, Horror Business. Here you will find yet another remake of Night of the Living Dead, an update on the film adaptation of the novel Clown in a Cornfield, and a story about the video game Dead by Daylight being turned into a comic book series. There is also news on the film Natty Knocks, featuring a who's who of horror actors, and finally a return to the big screen for a prominent actress.
Finally, we roll into the last stop that is our film reviews. Up first is the new exorcism film Prey for the Devil, featuring the world's first ever female exorcist, as well as the 2022 re-adaptation of the book "The Hellbound Heart," better known as Hellraiser, featuring the world's first ever female Pinhead.
I'm sure this will all go smoothly. We've been referred to as a "train wreck" before but I'm pretty sure that's just a turn of phrase… right?
Podcast: Play in new window | Download