Octoberama 2022, Vol. 1 – The Night Watchmen/Byzantium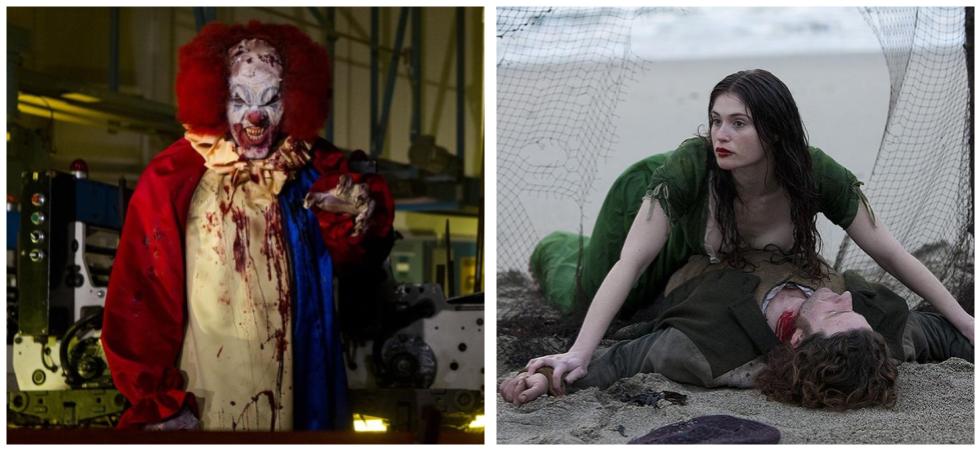 It's that time again. The time of year when leaves turn brown, the air gets crisp (well, usually), and pumpkin spice is in everything. That's right, it's time for Octoberama 2022!
We kick things off with Real World Horror, where we discuss who will prevail in the inevitable battle between Jeff Bezos's mech suit and Elon Musk's new robot army. Then, in Horror Business, we wonder if the talk of Trick 'r Treat 2 is real this time or if we're bound to be burned again. We also examine Tom Holland's new novelization of Fright Night… f'real, as well as reboots of Magic, Nosferatu, and The Crow. There are some big names attached to these and one of them is apparently already done shooting? Listen to find out all the details.
For our film reviews, it is of course Week of the Vampire! We've got two very different films tonally, but both featuring bloodsuckers. Up first is the dramatic Byzantium, including a clandestine vampire organization tracking down a mother and daughter who could upend their entire master plan. Up next is the much more comedic The Night Watchmen, about four… night watchmen, attempting to do their duty as minimum wage security guards by protecting their coworkers from a gang of undead clowns.
So put on your cape, comb your widow's peak, and rise from your tomb to listen to a bloody new episode of The Grave Plot Podcast! Blah blah-blah!
Podcast: Play in new window | Download