Episode 9 – The Upper Footage/Bad Milo!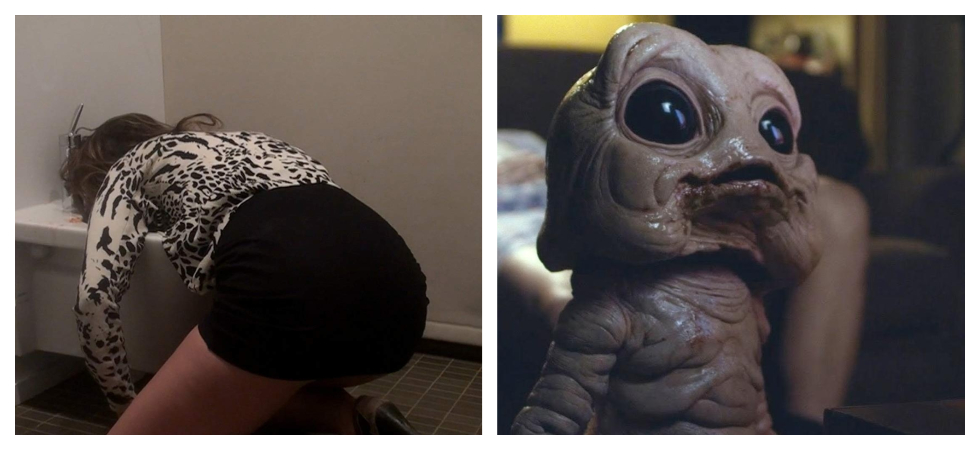 And you thought YOU had bad hemorrhoids.  OI!
There's something up Duncan's butt, and his name is Milo!  Bad Milo!  Like the name of the movie we review this episode!  We give you our take on this heart-warming, thought-provoking tale of a man and his ass-demon.
In addition, we also break down the all-too-real viral video thriller, The Upper Footage.  We give you all the info on this movie that had an almost four year ramp-up before it was released, not to mention all the controversy surrounding it, involving everyone from Quentin Tarantino to Mark Cuban.
In the latest Horror Business, we give you the first details on Paranormal Activity 5, tell you why you should contact your local cable provider about FearNet, compare ourselves to legendary filmmakers, and break down the greatest found footage concept in history; reality porn horror.  We also discuss the latest casting choices for Rosemary's Baby, discuss the trailer for Dead Snow: Red vs. Dead, and catch Cooties.  Plus yet another new film from self-proclaimed "former filmmaker" Kevin Smith is in the works, the CW is ordering two new horror-themed shows, fans are remaking Resident Evil 2, tiny little vampires are coming and you can be a part of Hellions.
All this and more awaits, so press the triangle now!  Press it!  More exclamation points!
Podcast: Play in new window | Download