Episode 150 – Rabid/Rabid (2019) w/ Max & Avalon Zaleski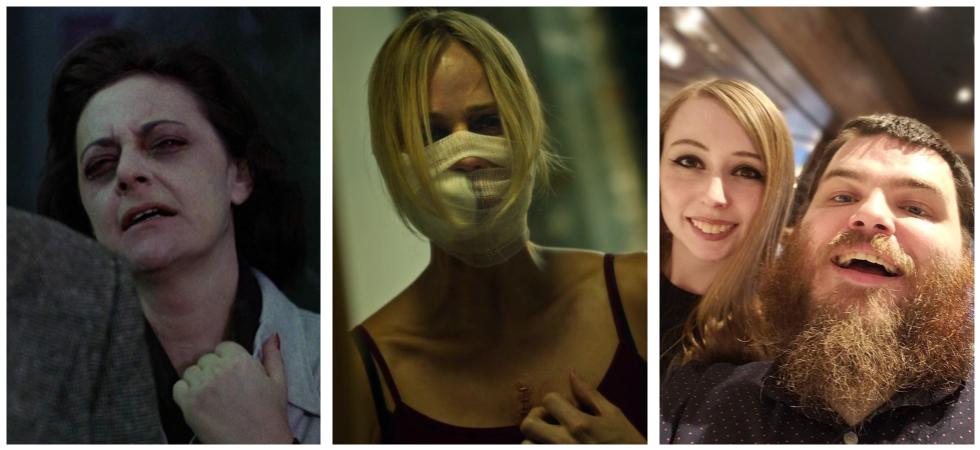 Don't look now but a brand new episode of The Grave Plot Podcast is coming your way.
It's the big 1-5-0 and we go back to our roots with only our second ever "make vs remake" episode. Today we talk about David Cronenberg's 1977 film Rabid as well as the recent remake by Jen & Sylvia Soska. To help us along the way are our old pal Max Zaleski and, for the first time, his wife Avalon. While we originally brought them on to talk about H.P. Lovecraft, they stayed along for the ride when we had to shift gears and we're happy they did.
In addition to all that rabid talk, we've also got a whole buncha Horror Business, starting with Real World Horror which – shockingly – is about the dangers of organized (or unorganized) religion. We've also got some news about EVEN MOAR WALKING DEAD, plus a big name joins Corey Taylor's debut horror film. We also discuss updates on the Don't Breathe sequel, titled Don't Breathe Again, plus not one but TWO upcoming sequels for Art the Clown and Terrifier. Lastly, we examine the latest project from director Gigi Saul Guerrero.
So get your shots because this is going to be one wild episode of The Grave Plot Podcast.
Podcast: Play in new window | Download