Episode 140 – Scary Stories to Tell in the Dark/Nightmare Cinema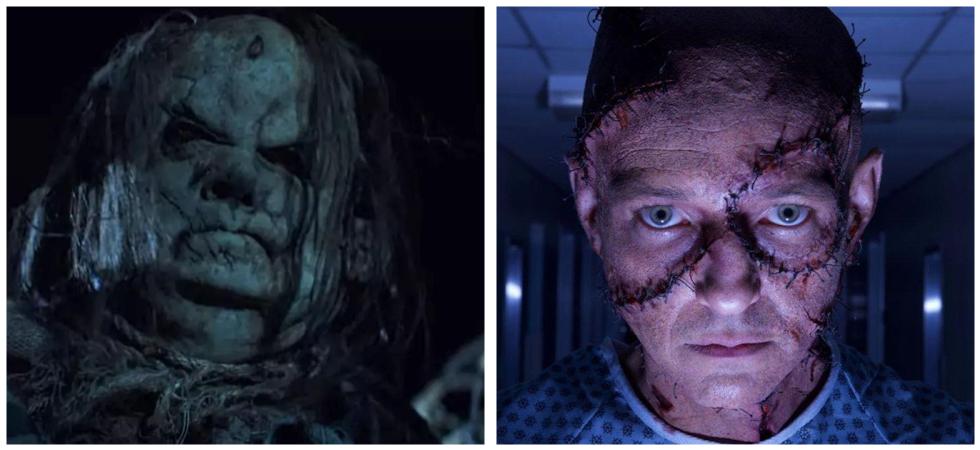 Gather 'round, kiddies, and hear a tale of macabre, mayhem, and murder most foul. Oh wait, no, this is The Grave Plot Podcast, where you're more likely to hear a tale of dick jokes, dog farts, and dumbassery.
In today's tale, we talk about Japan's mission to create a breed of giant rat-men to take over the world, or something, in Real World Horror. For Horror Business, we've got a run down of all the horror TV shows coming to Amazon, as well as new TV content coming from Spectrevision and the filmmakers behind XX. We also give you the news (Doctor, Doctor) about a third Tales From the Hood film and tell you what Stephen King is contributing to the film adaptations of his books It and The Stand.
For our reviews, we head to the theater to check out the Nightmare Cinema anthology, featuring segments from Mick Garris and Joe Dante. Or, if books are more your thing, we also discuss Scary Stories to Tell in the Dark from producer Guillermo Del Toro and director André Øvredal. What? It's based on a book.
So lean in and listen. Submitted for the approval of The Grave Plot Society, I call this story… Episode 140 of The Grave Plot Podcast.
Podcast: Play in new window | Download