Episode 137 – The Bay/The Evil in Us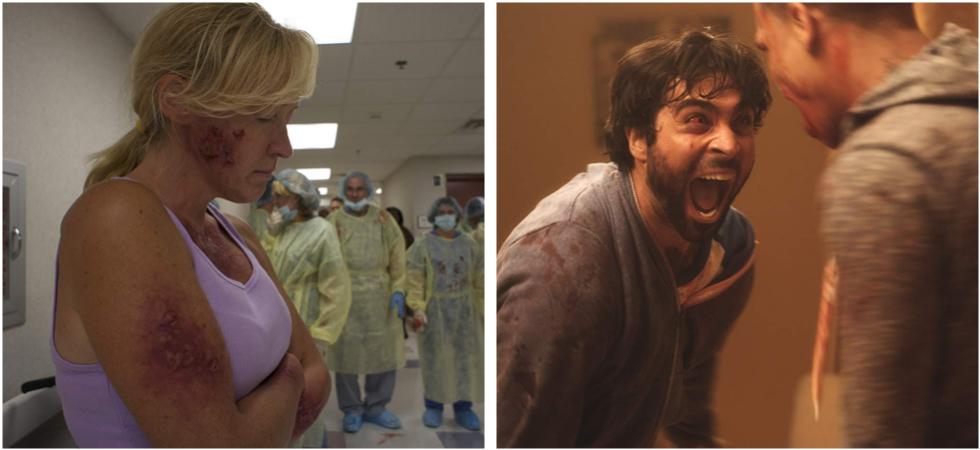 Happy birthday, America! Before you go out and celebrate our country by blowing up a small part of it, make sure to embrace your inner patriot with The Grave Plot Podcast!
Without our usual Zima, we were forced to imbibe big ass cans of Four Loko. For America. So things got a little nutty. Our Real World Horror story this episode is vaguely relevant, as we discuss an alcoholic energy drink that is turning UK teens into murderous "zombies."
In Horror Business, we talk about Blumhouse bringing back the Paranormal Activity franchise for some reason, as well as the sequel to the time they brought back the Halloween franchise for some reason. We also talk about Danny Boyle still trying to make 28 Months Later for some reason and a Hellraiser TV show for some reason. Finally we talk about casting updates for the new mini-series adaptation of Stephen King's The Stand.
Both of our film reviews today take place on the 4th of July. Up first is the mockumentary style found footage virus/parasite film The Bay. We follow that up with the anti-drug, political pseudo-zombie film The Evil in Us.
So grab a hot dog, a hamburger, a Four Loko, and a spark emitting stick of cardboard and enjoy a good ol' American episode of The Grave Plot Podcast.
Podcast: Play in new window | Download