Episode 127 – X-Ray/Lovers Lane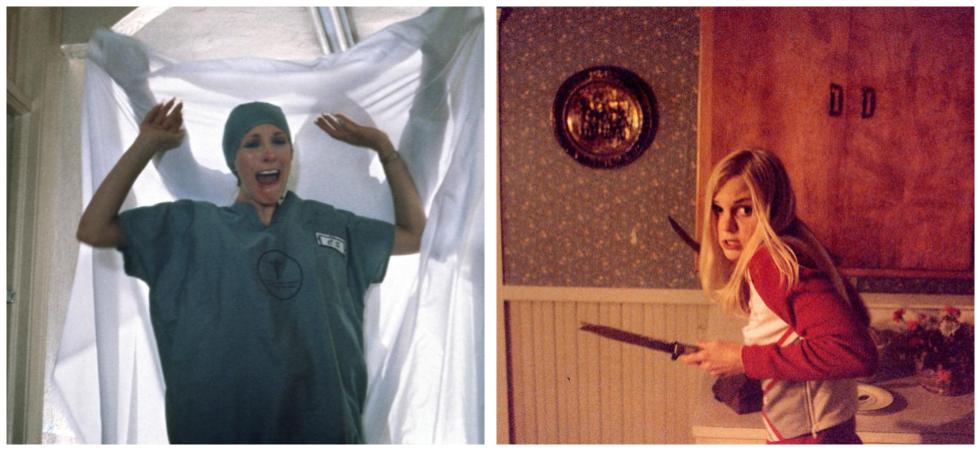 Happy Valentine's Day, lovers! We hope you are all snuggled up with someone close to you because for the first time ever, we're not close to each other. That's because we're doing this episode remotely from opposite ends of the frozen tundra that currently is the Puget Sound region. But fear not, sweethearts, we've got a gift for you that's better than a box of chocolates. It's a brand new episode of The Grave Plot Podcast!
Check out our holiday-themed movies as we review the films Lovers Lane and X-Ray (which doesn't sound like a Valentine's Day movie unless you go by its other name, Be My Valentine, or Else... Oh, and it's also called Hospital Massacre and Ward 13). These movies feature plenty of love, cherubs, romance, and blood and guts. Only part of that is true.
We also have some sweet, sweet Horror Business for you, including a Real World Horror story about a rich neighborhood turned on its head by a grisly discovery inside a suitcase. We go on to discuss the updated plans for the Universal monsters as well an update on the sequel to Halloween. We also talk about a new zombie film from Zack Snyder plus latest on the new adaptation of Stephen King's "The Stand" and Chucky's trip to the small screen.
So grab a loved one and cuddle up with a brand new episode of The Grave Plot Podcast.
Podcast: Play in new window | Download