Octoberama 2016, Vol. 2: Juan of the Dead/The Dead Next Door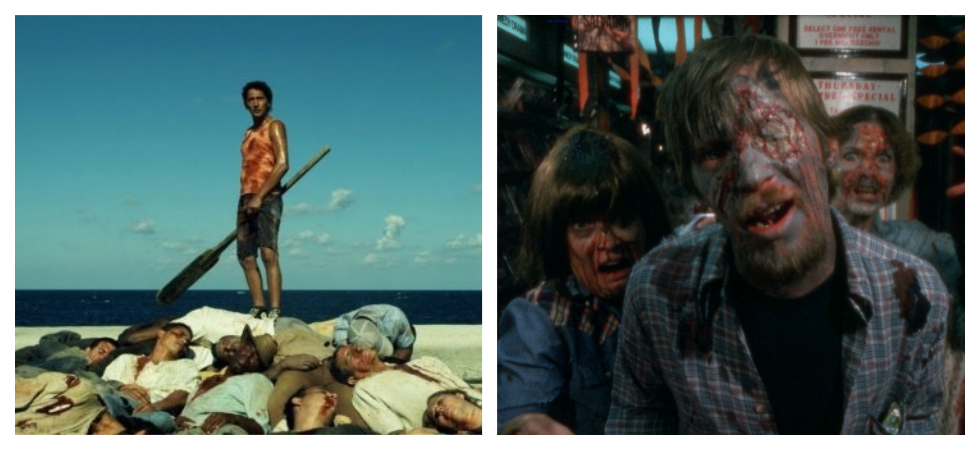 Much like a zombie, Octoberama will not stay dead! We roll on with our Week of the Zombie episode and third anniversary.
This one kind of went off the rails, with Tony still recovering from his vacation and Taylor slightly hungover from the Great Pumpkin Beer Festival. We power through Horror Business, including stories on Bigfoot, remake news on Suspiria and Halloween, updates on the Purge franchise, and a couple of new TV shows. Then we completely lose it and give up.
Things pick up slightly in our reviews, as we rise from the dead like the zombies in the films. Yes, I know I already used that euphemism, it's just that kind of day. First up, we discuss the 1989 low budget schlock fest that is The Dead Next Door. Next up, Tony bitches about subtitles as we review the Cuban political horror comedy Juan de los Muertos. Then we mercifully put a bullet in this one's head because it is DONE.
But not before we announce a special giveaway! We are giving two lucky listeners a chance to win free Grave Plot Podcast t-shirts. Click here to enter. Winners will be announced in our Halloween episode.
Podcast: Play in new window | Download