Episode 158 – The Lodge/Porno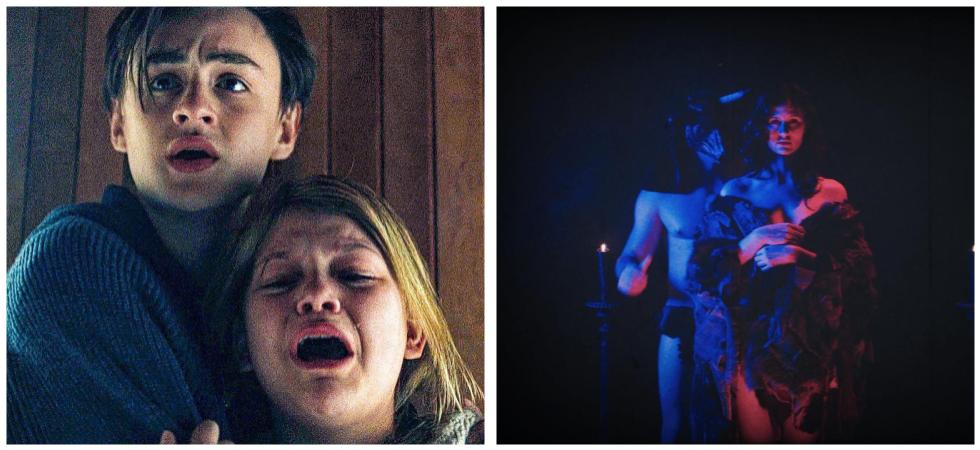 Let's take this to the bedroom. We can curl up under the covers and put on a Porno. No, not that filth with the boobs and the sex. I'm talking about the new film from Fangoria, featuring a naked succubus haunting a bunch of horny teens. Okay, so maybe it does have boobs and sex.
We also discuss the creepy, ambient chiller The Lodge, where the characters don't know if they're alive or dead. Hear our thoughts on these two films in a brand new episode.
First things first, though, we've got to take care of Horror Business. In Real World Horror, we talk about the bizarre instance of a dead body waving goodbye to their friends and family before they're put to eternal rest. We then go on to discuss which Stephen King adaptation Mike Flanagan will tackle next as well as an attempt at remaking Ghoulies, for some reason. We go on to discuss Hatchet 5 and a new slasher starring the one and only Jean Claude Van Dam. We then wrap things with a festival darling coming to Shudder.
So slip into something more comfortable and join us for a brand new Grave Plot Podcast!
---
May is Cystic Fibrosis awareness month. Donate to the Cystic Fibrosis Foundation at cff.org
Podcast: Play in new window | Download