Episode 112 – Hereditary/The Cleanse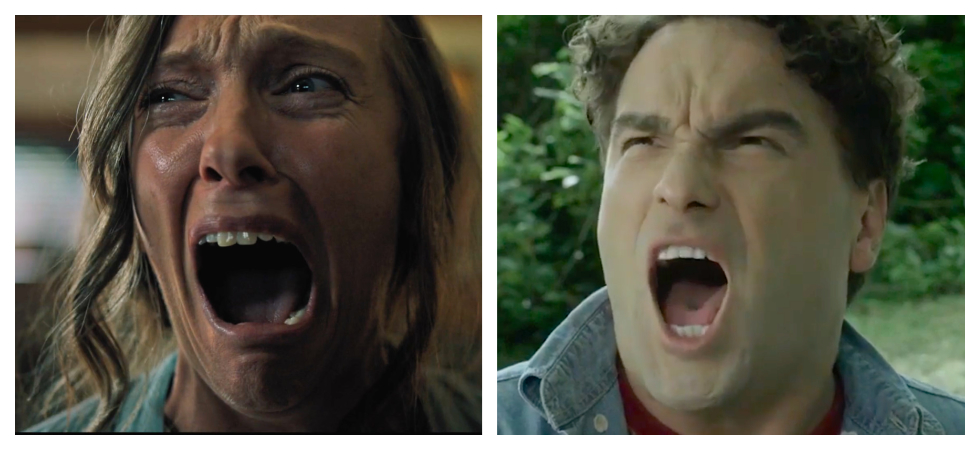 Welcome back, Plotter.
No, that's terrible. Let's start again.
Hello again and welcome to a brand new episode of The Grave Plot Podcast. Today we're discussing one of the most talked about movies of the year so let's get down to business.
Speaking of business, we must start with Horror Business. We kick things off with a Real World Horror story about AI that will most likely lead to the end of the human race as we know it. Thanks, science. We also talk about a new movie inspired by a viral ghost story that captivated Twitter and a TV series based on, shocker, a Stephen King novel. We go on to discuss an upcoming remake of Arachnophobia, a new movie from the director of Jason Goes to Hell, and a new adaptation of the Addams Family.
Okay, finally time to get to our movie reviews. We know what you all want to hear about. That's right, first up we discuss the Johnny Galecki film The Cleanse! It's a touching tale of a depressed man and the tiny, tadpole-like monster that escapes his body up while on retreat. Now, finally, we get to talking about Hereditary. It's all the buzz right now, with some calling it the scariest movie since The Exorcist. Does it live up to the hype, or is it a massive letdown? You know how to find out and that's listen to this episode of The Grave Plot Podcast!
Podcast: Play in new window | Download