Episode 90 – The Langoliers/Sleepaway Camp (Patreon picks)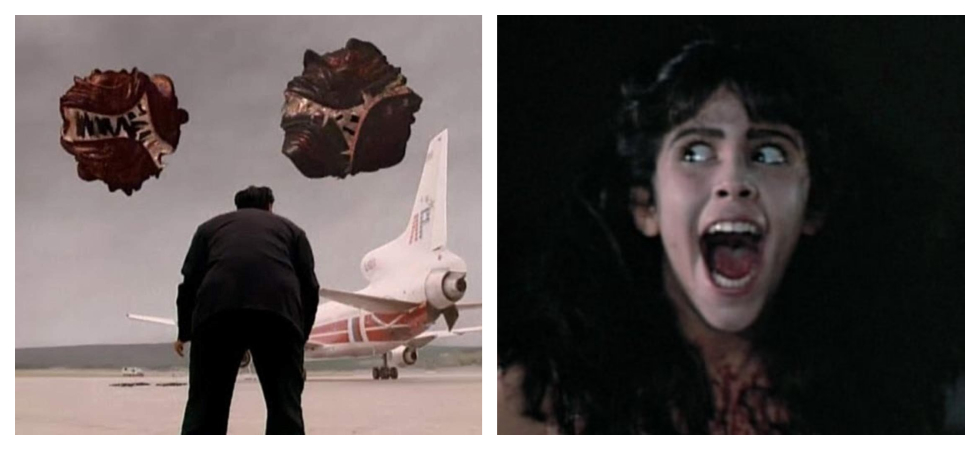 The horror community lost a legend and an icon last weekend as the godfather of zombies, George Romero passed away. This episode is dedicated to his memory, as well as that of Martin Landau, Randy Schell, and John Bernecker. RIP.
Today we let our Patreon patrons pick our movie reviews and the Kevins came through, for better or worse. First up was Kevin Nesgoda, who selected a made-for-TV miniseries based on a Stephen King book. No, it's not IT, it's The Langoliers. Three hours of Balki Bartokomous hamming it up among some bad CGI. Fun. Next up was Kevin Trent's selection, Sleepaway Camp. This movie has earned itself a name along side some of the biggest names in horror. We discuss whether or not it deserves that distinction.
First up, though, is Horror Business. We discuss a very odd discovery in the streets of Philadelphia in Real World Horror. We then discuss the new director for the unnecessary remake of The Grudge, as well as two new films produced by Eli Roth, the Amityville film 1974 and the "extreme haunt" film Haunt. Speaking of extreme haunts, we also catch you up on The Houses that October Built 2, and wrap things up with some big news about the next season of Ash vs. Evil Dead.
So give it a listen, and if you want to take part in future Patreon picks episodes, head over to patreon.com/graveplotpodcast.
Podcast: Play in new window | Download