Episode 76 – Grave Plot Awards/Abattoir/The Autopsy of Jane Doe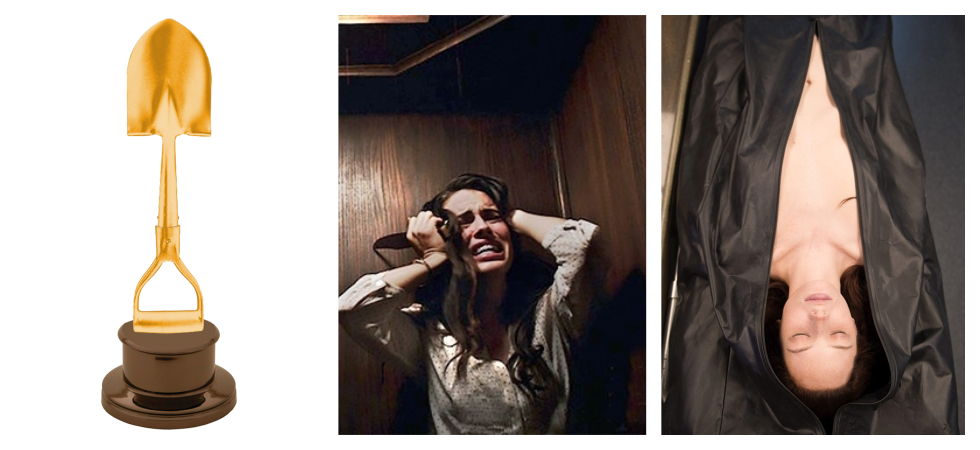 Get ready to hobnob, whatever the hell that means, with the stars, because it's the second annual Grave Plot Awards! Discover the best horror had to offer in 2016 as we hand out the coveted Golden Shovel trophy to stars of both the big and small screen. Discover the best actors, actresses, directors, and more!
Then when all that nonsense is done, we go on to do Horror Business, including which The Walking Dead star was detained at the local airport. We also discuss updates on three major franchises, namely Tales From the Crypt, Hannibal/Silence of the Lambs, and Gremlins.
For our movie reviews, we discuss the latest from Darren Lynn Bousman, Abattoir, as well as the supernatural story of The Autopsy of Jane Doe. So put on your finest tuxes and ball gowns and walk that blood red carpet.
Podcast: Play in new window | Download