Episode 208 – Don't Fuck in the Woods 1 & 2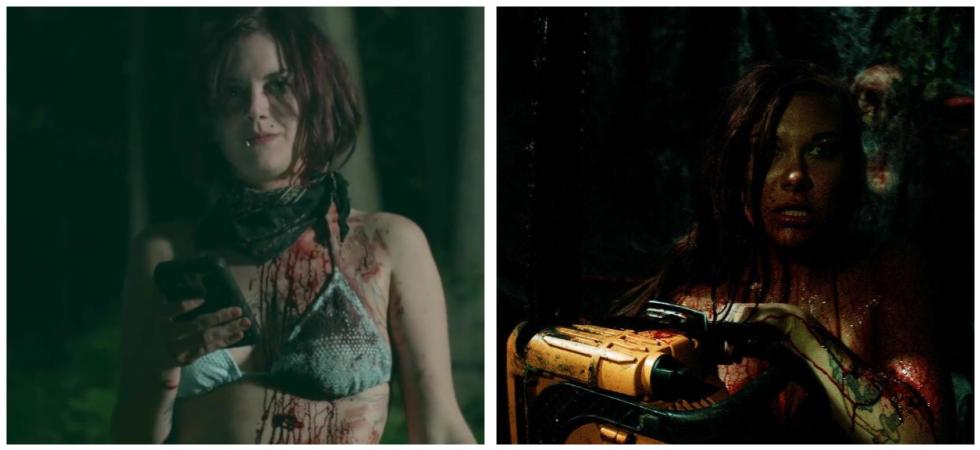 Gather 'round, kiddies, and hear a tale. A tale of sex, debauchery, and murder most foul.
Actually… wait. Hold that thought. First let's talk about some Real World Horror. With all the recent issues with police killing people in the streets, perhaps it's time to finally ask: should we employ robot police… to kill people in the streets? San Francisco says yes.
From the makers of Winnie the Pooh: Blood and Honey and Peter Pan: Neverland Nightmare comes the latest fairy tale horror, Bambi: The Reckoning. Yes, these are all very real movies. We also want to tell you about one of our favorite horror directors moving studios, and what project he's looking to tackle next. We then talk about Saw 10 and Scream 6 because I guess we have to.
Now, about that tale… well, let me start off with some advice. DON'T, and I mean do not, I repeat… Don't Fuck in the Woods. You never know what kind of sex-hating tree monster or mutant slug is hiding in the trees, ready to slash your throat or just climb down inside it and turn you into a bloodthirsty ghoul.
Now run along and play, it's time for the grown ups to have some alone time.
Podcast: Play in new window | Download