Episode 19 – The Sacrament/Vampires/Eze as Pi Productions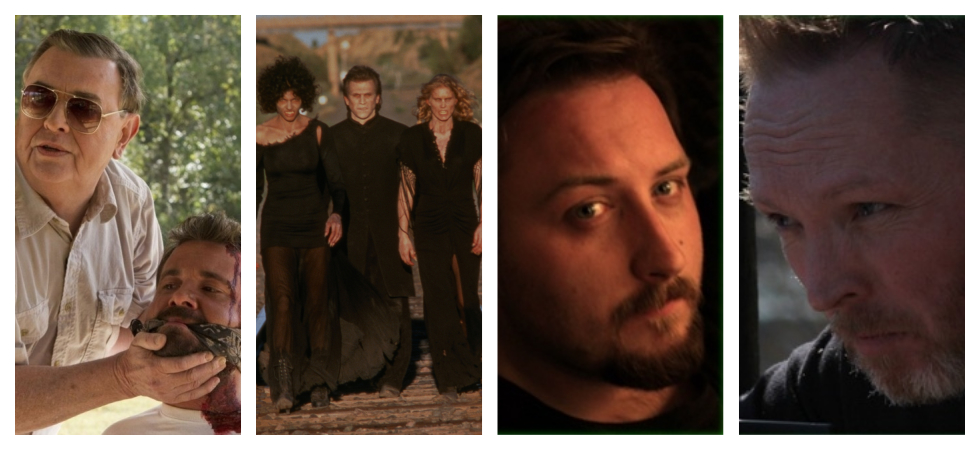 For a while it seemed like episode 19 would go down as "The Lost Episode." We first recorded it the day after a double header Drunken Cinema (HUGE mistake) and, despite the massive hangovers, it turned out pretty well. However, through no fault of our own, the audio was corrupted and irreparable. We recorded again on Wednesday and somehow, the file was again corrupted. This time, however, Tony was able to repair the file, 6 seconds at a time, and the episode was saved. So here we go.
We jump into the latest Horror Business, including real-world news concerning the discovery of a tomb believed to belong to Vlad Dracul, the "real" Dracula. In the world of fiction, we catch you up on the Americanized version of the French drama The Returned, plus updates on the future of The Walking Dead. Moving from the small screen to the big screen, we talk about Pacific Rim 2, Leprechaun: Origins, Harbinger Down, Insidious: Chapter 3, Ghostbusters 3, This Isn't A Movie (yes, it is), Paranormal Activity 5, Friday the 13th, and a film adaptation of the popular video game Dead Rising. Speaking of video games, we tell you about the upcoming sequel to Dead Island, appropriately titled Dead Island 2. We also tell you about some cool new horror figures coming from NECA and tell you how you can see Freddy Krueger in the burnt flesh one last time.
We also got a chance to chat with Hank and Wayne Thompson (no relation) of Eze As Pi Productions about their new project, a zombie movie through the eyes of children, called Too Young To Die. Think Lord of the Flies meets Land of the Dead. It sounds like it could be a fresh take on the zombie genre, which would be refreshing. Check it out at www.wearetooyoungtodie.com.
We also have two new movie reviews. The first is the latest from writer/director Ti West, The Sacrament. This movie is about a cult and, surprisingly, things go awry. The other is John Carpenter's 1998 vampire film, Vampires. Get it? James Woods plays a vampire hunter who must take down the master vampire before he turns into an invincible vampire who vampires vampire vampire. Wait… what?
This episode took a lot of work to make. Enjoy the show.
Podcast: Play in new window | Download