Episode 64 – Crush the Skull/Cell/Christopher Lombardo and Jeff Kirschner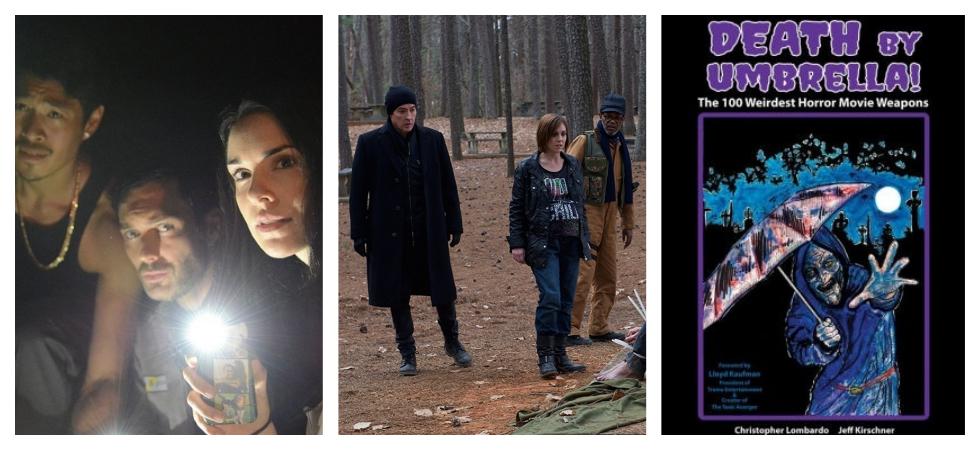 It's time to get back to work. After our Crypticon special, we now return you to our regular program.
In today's Real World Horror story, we discuss a story that sounds like it's from Ghostbusters 2, but is (allegedly) oh so real. In Horror Business, we play a little bit of catch-up, covering news stories on Halloween and Friday the 13th, and go on a rant about The Conjuring and James Wan. We also discuss the best horror to come out of E3 and who will fill Tim Curry's giant shoes in Stephen King's It.

Speaking of Stephen King, we reviewed yet another adaptation of his work, the sci-fi thriller Cell. We also discuss the indie home invasion horror Crush the Skull.
We also spoke to the authors of Death by Umbrella! The 100 Weirdest Horror Movie Weapons, Christopher Lombardo and Jeff Kirschner. We discuss their book as well as their podcast, Really Awful Movies.
So grab a spoon and dig in.
Podcast: Play in new window | Download