Episode 28 – Rare Exports/Silent Night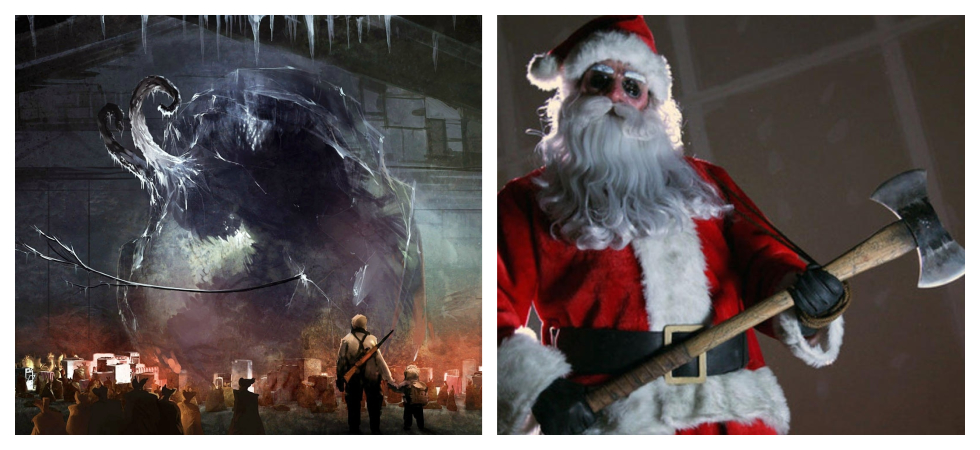 Merry Christmas Grave Plot Podcast fans! It's that time of year again, time for our second annual Christmas special!
We start off with a stocking full of Horror Business, including sad news about an original Addams, a couple of horror movies joining the National Film Registry, and a new Godzilla movie. From there, we move on to more news about the next Friday the 13th movie, as well as tell you which scream queens are joining the cast of Scream Queens. Speaking of casting news, we talk about the latest actors for the film The Gathering. We then discuss the film Roadside from our friend Eric England as well as dive into the Sony leaks and all of the Ghostbusters news it unearthed. We cap things off with updates on Beetlejuice 2 and tell you which city The Walking Dead will be headed next.
Then it's gift-giving time! We have a gift exchange and announce the winners of our Christmas t-shirt giveaway.
Finally, we review two Christmas themed movies, namely the Finnish Rare Exports, which we admit was not as much of a horror as we expected, and the pseudo-remake Silent Night, which we had somewhat varying opinions on.
So unwrap another episode of The Grave Plot Podcast and enjoy! *batteries not included
Podcast: Play in new window | Download