Episode 59 – Hush/The Other Side of the Door/Kaci Hansen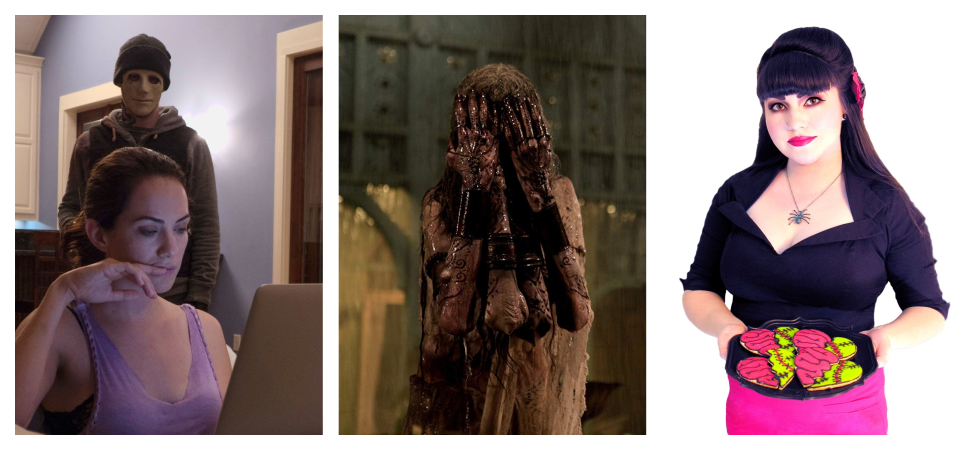 We heard your cries and we are here to satisfy your Earthly desires for a new episode of The Grave Plot Podcast!
Today we have perhaps our most troubling Real World Horror story yet, followed by some much lighter topics including updates on Friday the 13th, a new film adaptation of a Stephen King book (I know, shocker, right?), and uncovering the legend of the hidden Temple. We've also got updates on our old friend Jessica Cameron and a new comic from the creator of Sons of Anarchy.
We also talked to the woman who put the "cleaver" in June Cleaver, the Martha Stewart of the Macabre, the Homicidal Homemaker Kaci Hansen. Kaci tells us about her horror-themed cooking show as well as her other endeavors within the genre. She also discusses the horror community and inspiring horror fans of tomorrow.
In our movie reviews, we examine the supernatural thriller The Other Side of the Door and the latest from writer/director Mike Flanagan, Hush. They're both potentially difficult to get your eyeballs on, but is it worth it if you can? Listen and find out.
NOTE: At the end of the episode we said that our next reviews would be Before I Wake and Holidays. This was before we realized that Relativity Media pushed Before I Wake off their schedule. We will be watching Darling instead.
Podcast: Play in new window | Download