Episode 49 – Knock Knock/The Final Girls/Bleeding Critic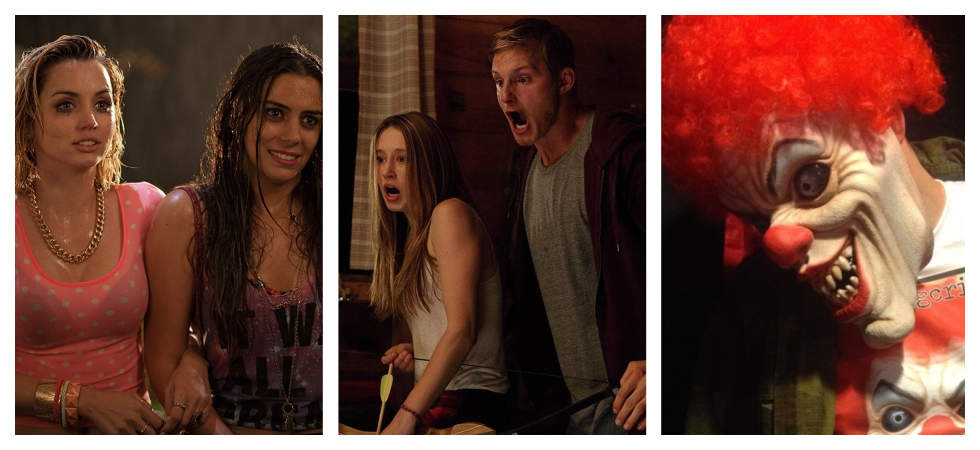 Hello again friends. On this episode of The Grave Plot Podcast, we discuss the Paranormal Activity series, the death of Pazuzu, and a new horror comic. Speaking of comics, we also discuss TV adaptations of several books, both comic and novel. Other topics include a summer camp anthology, a short film adaptation, a long overdue sequel and a completely unnecessary remake.
Plus, top hats.
We got a chance to talk to "the Banksy of horror," film critic and storyteller Bleeding Critic. Bleeding discusses his favorite horror movies, his custom mask, and his website, www.bleedingcritic.com. It's a site where fans have a voice so make sure you check it out.
In our reviews, we discuss the latest from Eli Roth, Knock Knock. It's a home invasion thriller about two beautiful women seducing and torturing the guy from Wyld Stallynz. Our second review is the meta horror-comedy slasher The Final Girls. Is it worth watching from a horror perspective? You'll have to listen to find out.
Podcast: Play in new window | Download