Octoberama 2015, Vol. 2: The Dead 2: India/The Return of the Living Dead/Ben Scrivens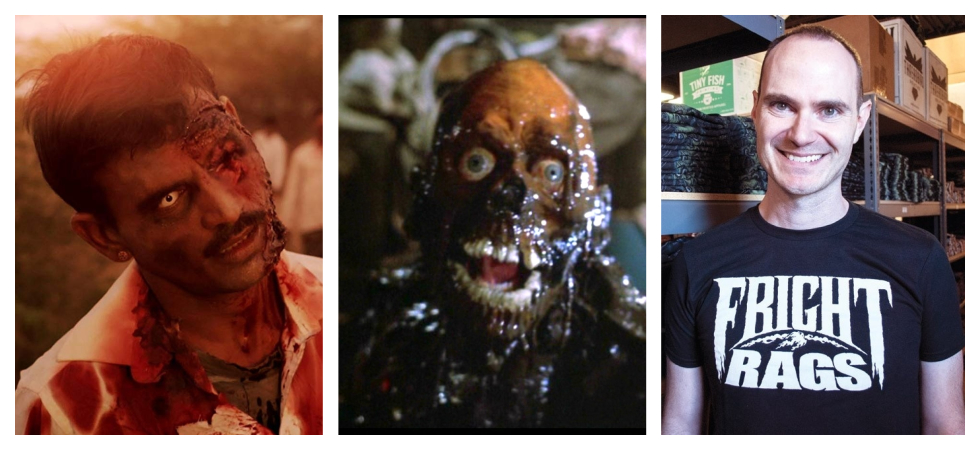 Octoberama rolls on with Week of the Zombie!
Once we get into Horror Business, we have a couple stories that tie into our reviews. Namely, a real world horror story out of India and a new zombie movie from John Russo.
We also discuss the return of "Freddy's Nightmares," as well as some new Nightmares. We go on to talk about other new TV shows coming from A&E and USA, as well as the upcoming movies Southbound and The Poltergeist Curse, and another addition to the ever-expanding Ghostbusters universe.
Before we jump into the reviews, we spoke to Fright Rags founder Ben Scrivens. Fright Rags is a horror t-shirt company with some of the most awesome designs around. Listen to the interview and hear all about how the company came to be.
Finally, we revive the rotting corpses of a couple undead flicks. We reviewed The Dead last year, and now we continue the franchise by reviewing The Dead 2: India. We also reviewed the 80s horror comedy The Return of the Living Dead from John Russo.
So prepare yourself as another episode of The Grave Plot Podcast rises from the dead!
Podcast: Play in new window | Download