Episode 13 – Stitches/The Thing (2011) w/ Carlos Rodela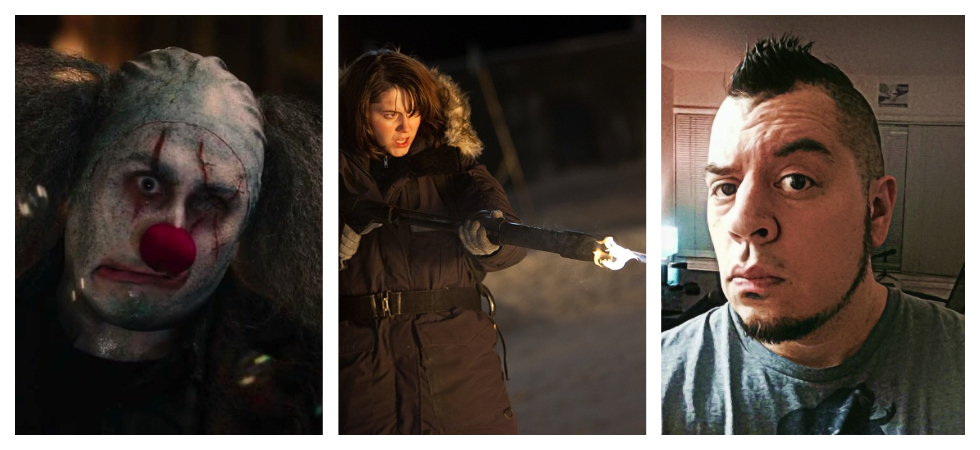 Welcome to episode lucky number thirteen!
We have another special guest in the studio today: Carlos Rodela, who has appeared in a multitude of web series, podcasts, and bands. He tell us about all his new projects and joins as we break down the Irish clown-horror Stitches and the 2011 "premake" of The Thing. We give both movies the business.
Speaking of business, we dive into Horror Business with all the latest on the horror sitcom Holliston. In addition, we give you all the updates on the new seasons of American Horror Story and From Dusk Till Dawn: The Series, plus sequel news on Phantasm: Ravager, Ghostbusters 3, and Tucker and Dale vs Evil 2.  Finally, we give news on the upcoming Amityville and the holidays get evil with A Christmas Horror Story.In addition to all that, Carlos gets ornery and our train of thought derails several times. Everything from Superman to Teenage Mutant Ninja Turtles to Slender Man gets discussed. So kick back, get comfortable and enjoy yourselves.
Also, since today is World Autism Day, make sure you check out www.autism-world.com for all the info you need on educating yourself and helping out those affected by autism.
Podcast: Play in new window | Download