Episode 12 – Wrestlemaniac/Monster Brawl w/ Max Zaleski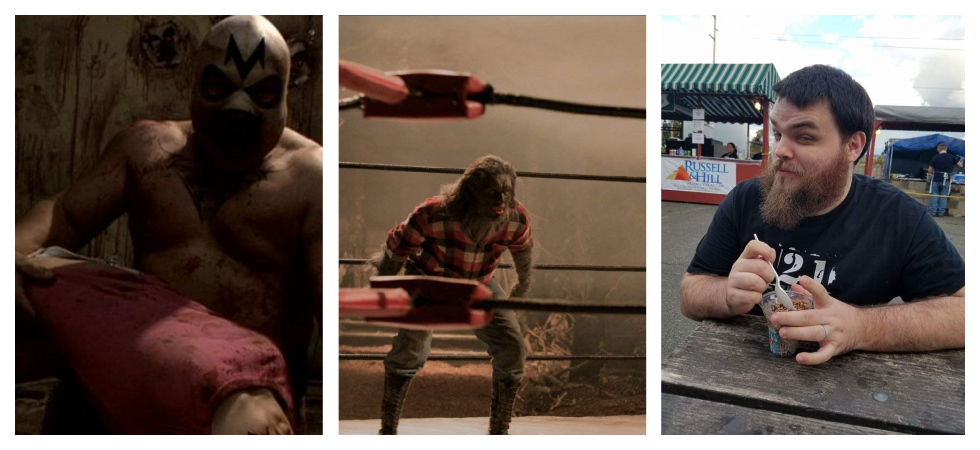 Ladies and gentlemen, boys and girls, children of all ages, welcome to the first ever Grave Plot Podcast wrestling special!
We've got a special guest tag team partner on the show today, Max Zaleski from Wrestling With Subtitles and The Wrestling Game. Max joins us for the whole show, including our wrestling-themed reviews; Wrestlemaniac and Monster Brawl.
Before we get to the main event, though, we must take care of some business. That's right, Horror Business! In today's edition, we tell you more about Supernatural: Tribes – or is it Bloodlines? – plus updates on Constantine and iZombie. Did you enter the Hellions video contest? Because submissions are closed and voting has begun. We also talk about the movie adaptation of The Last of Us and remakes of Something Wicked This Way Comes and Leprechaun. Diving into some pro wrestling related news, we tell you about Pro Wrestlers Vs. Zombies and use words like "kayfabe" and "schmoz."
So cup your hand over your ear and listen up, brother! Whatcha gonna do when the Grave Plot Podcast runs wild on you?
Podcast: Play in new window | Download