Episode 29 – The Babadook/Tusk/Tristan Risk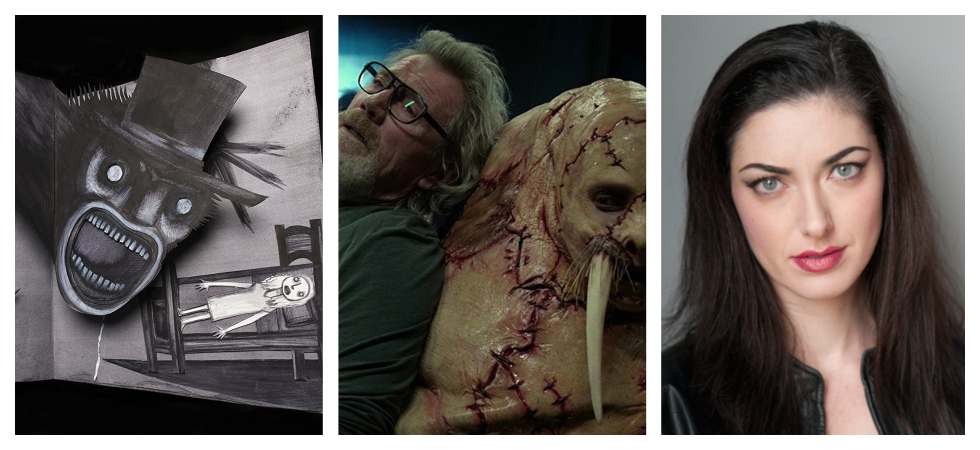 We kick off the new year with two of the biggest horror movies of the year. We start with a movie heralded by many as the scariest movie of 2014, The Babadook. From there we move on to the latest from Kevin Smith, the animalistic body horror Tusk.
We also have a very exciting interview with actress/model/dancer Tristan Risk. Tristan tells us how she got into acting, how she got into horror (it's not the usual), and tells us all about her past, present, and future endeavors. There is a lot of American Mary discussion and a story from the set of Mania. It's a good one.
We also have a bunch of real life Horror Business, including Slenderman stabbings, ax decapitations, mall fights, and dead celebrities. We've also got updates on Ash vs. Evil Dead, Constantine, and The Walking Dead. We close out with a new stage show based on Shaun of the Dead.
Listen and enjoy.
Podcast: Play in new window | Download