Episode 7 – You're Next/Curse of Chucky/Eric England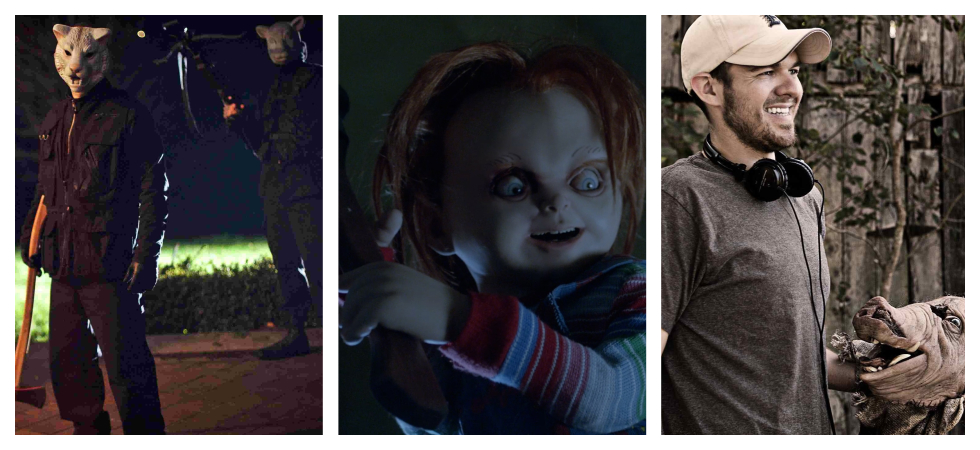 Happy new year!  We are ready to go big in 2014 and it all starts here.
We have our first ever interview, with the writer and director of Contracted (which we reviewed in episode 5), Mr. Eric England.  Eric breaks down not only Contracted, but also his previous film Madison County, plus he tells us about what the future holds for him, and agrees to have a beer with us.
We also unearth a bunch of news, including rumors of yet another film from self-proclaimed "former filmmaker" Kevin Smith, the latest sequel news for Woman In Black and Dead Snow, plus yet another Amityville movie.  On top of all that, we discuss Simon Pegg's latest horror-comedy A Fantastic Fear of Everything, as well as the Christian anti-porn horror The Lock In.  Yes, that's a real thing.  We also were able to dig up some television news about The Walking Dead and an upcoming miniseries based on The Mist.
As usual, we have two movie reviews for you.  This episode we picked You're Next and the latest installment in the Child's Play series, Curse of Chucky.  Plus, Taylor has not one but two rants about "kids these days," Tony takes the lord's name in vain, and we make three different references to Entourage.
So come play with us.  We're your friends 'til the end.
Podcast: Play in new window | Download