Episode 22 – The Purge: Anarchy/Deliver Us From Evil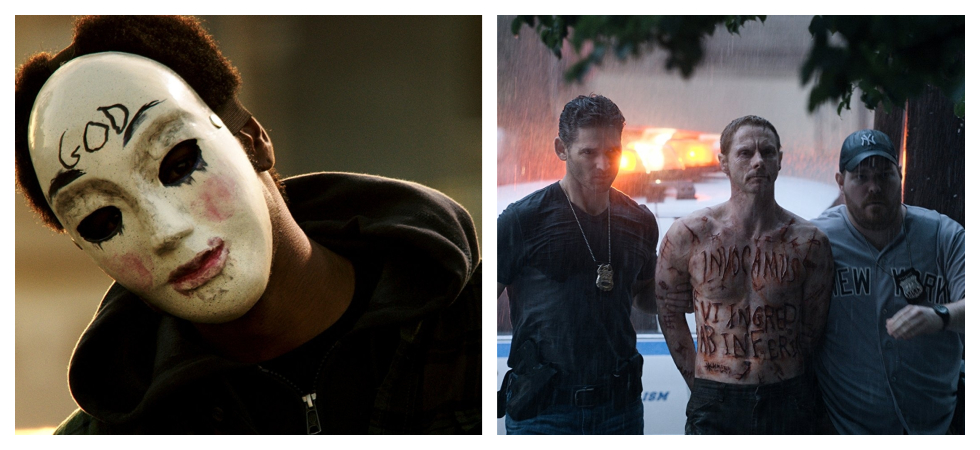 Hey guys! Welcome to episode deuce-deuce of the Grave Plot Podcast!
We start the show off on a somber note, discussing the recent suicide of Robin Williams. Robin was a bright light in this world and we're sad to see it go out. If you or someone you know is battling depression, please contact someone. We give you all the resources, and you can even contact us. We'll listen.
Unfortunately, that's not the only death we talk about. In Horror Business, we discuss the passing of Marilyn Burns, best known as Sally Hardesty from the original Texas Chainsaw Massacre.
Speaking of The Texas Chainsaw Massacre, we give you all the updates on the new prequel, Leatherface. We then go on to discuss the latest on Ghostbusters 3. There's good news and bad news. Speaking of trilogies, Blumhouse and Radius are set to release three movies from the Duplass brothers called Creep. We break it down.
Want the latest on the Evil Dead universe? Well so does everyone else, including Jane Levy, the star of the remake. Is there going to be a sequel? A TV show? No one knows for sure. What we do know is that it finally appears like we'll be seeing Pride and Prejudice and Zombies hit the big screen. We tell you who's in it and where it's at in the process.
There's also a pair of news stories about Resident Evil. The first is about a potential TV show called Arklay based on the series of games. The second is the news that the original GameCube version of the game is being remade in HD. Speaking of video games, we also bring you up to date on the new Silent Hills.
Finally, we tell you the latest casting updates for American Horror Story: Freakshow and tell you why we are no longer looking forward to The Green Inferno.
We then move on to the reviews. First up is The Purge: Anarchy, the sequel to 2013 movie about the one night a year where anything goes. The sequel is basically the same shit. Our second review is the new possession/crime/thriller film Deliver Us From Evil. It stars the Hulk and Jeff Winger and sparks a conversation about exorcisms in film.
So pop us in your ear balls and enjoy another thrilling episode of The Grave Plot Podcast!
National Suicide Prevention Lifeline – 1-800-273-8255
Podcast: Play in new window | Download