Episode 14 – Lucky Bastard/Hatchet/Jack Davis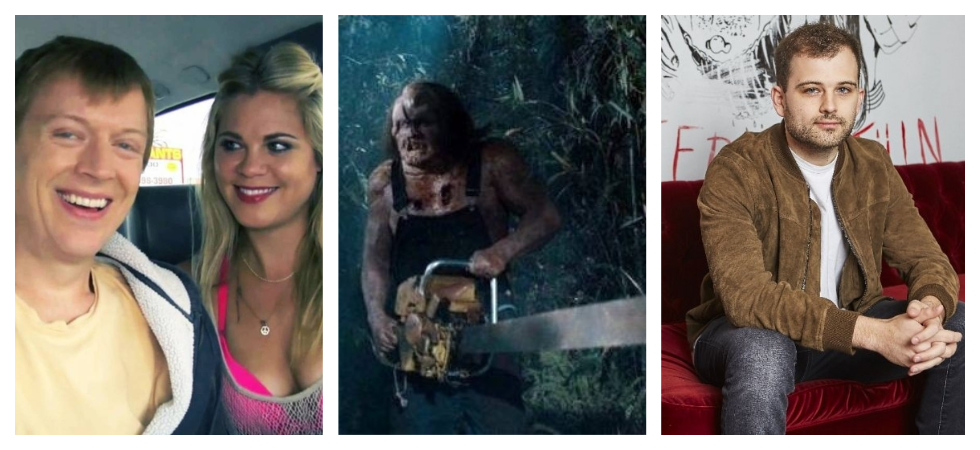 Hello, friends. It's okay, you're here at The Grave Plot Podcast.
One of our reviews this episode is a movie called Lucky Bastard. Dave gets to bang his favorite porn star. It does not go as expected. Hilarity ensues. Wait, that doesn't sound right…
Our other review has writer/director Adam Green bringing back "old school American horror" with his slasher flick Hatchet, about a Louisiana ghoul who slays anyone that trespasses in his bayou.
We also got a chance to speak to the CEO of The Crypt horror app, Jack Davis. You can check out The Crypt at fearthecrypt.com and download if you're an iPhone user (Android coming soon). It's a great source for pics, articles, movie clips or anything else that gives people the heebie jeebies. Go check it out.
In addition to all that fun stuff, we also have your doctor recommended dose of Horror Business. Today's topics include another series about Charles Manson (besides the Rob Zombie/Brett Easton Ellis collaboration that we discussed in episode 11), updates on Pumpkinhead (yes, you read that correctly), sequel news and rumors for The Dead and Hocus Pocus, plus more on the Scream TV adaptation that MTV is working on. We originally discussed that one WAY back in episode 1. But wait! There's more! We also tell you which Syfy program is getting cancelled and what it's being replaced with, plus tell you who you'll see in Eli Roth's Knock Knock.
So strap in, it's gonna be a bumpy one.
The ad in this episode is for the "Yeah, Let's Go There" podcast. You can find more at yeahletsgothere.com.
Podcast: Play in new window | Download