Octoberama 2023, Vol. 2 – Night of the Creeps/Little Monsters/Langley West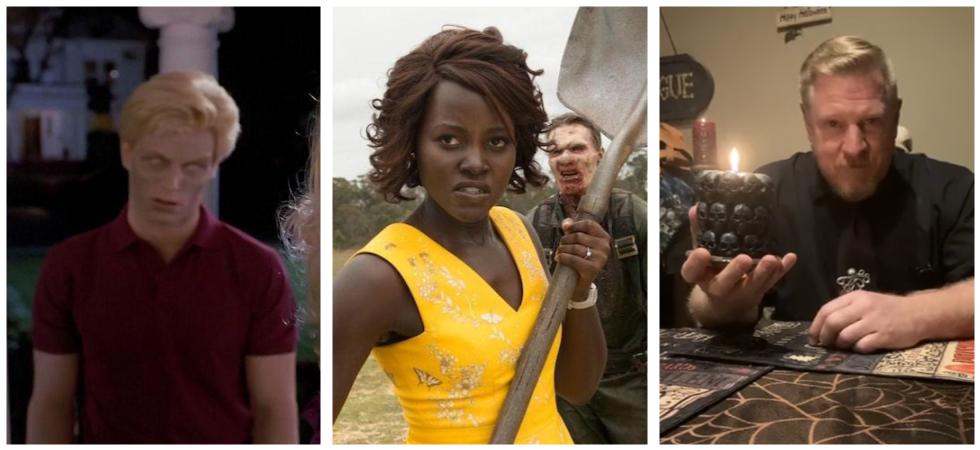 A dark and stormy night. A cold and empty graveyard. One tombstone peeks above the rest, the stone cracked and worn. Suddenly, a hand bursts through the sod. The flesh peels away and the bone underneath shines in the moonlight. Lightning cracks across the sky. It must be Week of the Zombie on The Grave Plot Podcast!
We call this a "Fun Size" episode but we big leagued you instead by giving you a little extra something, like a razor blade in a candy apple! That sweet treat comes in the form of an interview with Langley West, the co-founder of the Bleedingham Film Festival. We discuss the past, present, and future of the horror genre, as well as the perks and perils of running a film festival.
We then dig up the rotting corpses of two undead film reviews. Up first is the 2019 horror comedy Little Monsters, featuring Lupita Nyongo and Josh Gad but NOT Ted McGinley. We then travel back in time to discuss the classicly campy film Night of the Creeps, about slugs from outer space that turn humans into brain dead zombies! Thrill me!
*Editing note: When Langley mentioned Oliver Stone, he actually meant Oliver Reed*
Podcast: Play in new window | Download