Episode 215 – Renfield/Vampire's Kiss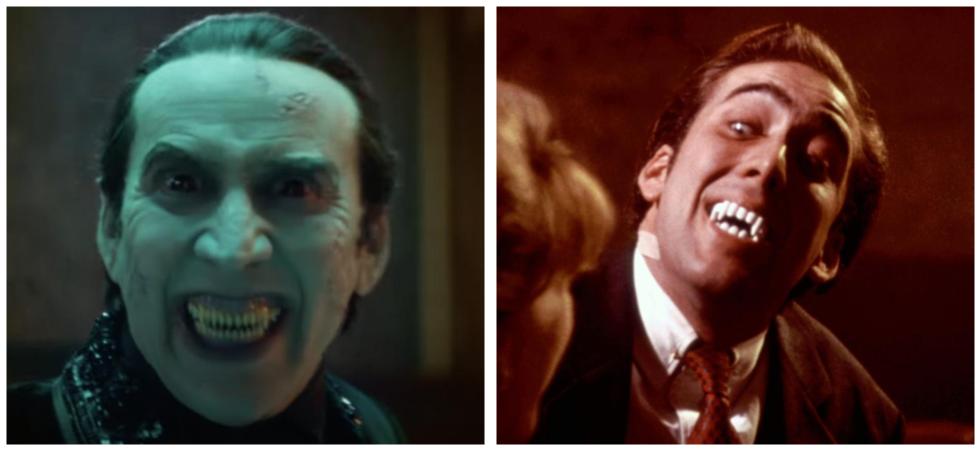 This episode bites. It also sucks. It's also completely bonkers, because it's our Fangs Out, Cage Out episode! Believe it or not, we've got two Nicolas Cage vampire movies! Or at least… sort of vampire movies. I mean… hang on, let's come back to that.
First, let's talk about some Horror Business, including the most terrifying Real World Horror story we've ever discussed and not in a fun way. In more light-hearted news, we talk about some upcoming Stranger Things properties, a small screen version of The Conjuring, and the cast of MaXXXine is revealed. We also examine a mystery Universal Monsters movie on the docket, as well as yet another installment in the Amityville universe.
Okay, so about those movies. First up, is Vampire's Kiss, featuring Nicolas Cage maybe being a vampire or maybe being a psychopath, but definitely being peak Nicolas Cage. Next up is the brand new Renfield, where Cage is not just definitely a vampire, he's THE vampire, Dracula!
So close the drapes, climb in your coffin, and sink your teeth into a brand new episode of The Grave Plot Podcast!
Podcast: Play in new window | Download