Episode 214 – Malum/Last Shift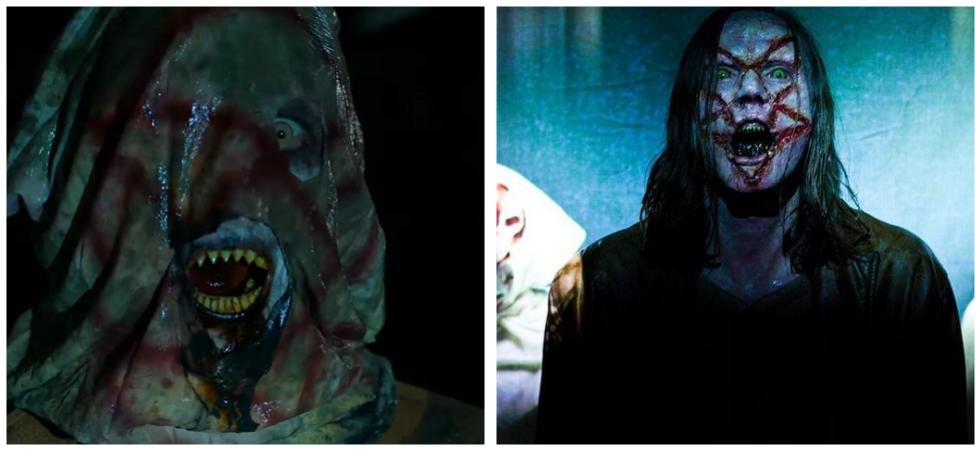 Warning: This episode contains AI, bad celebrity impressions, greasy pillow cases, and other nonsense not suitable for all audiences! Pregnant women and people with heart conditions should proceed with caution!
We kick off the show as we often do, by talking about Real World Horror in Central America. This time, an alien body was found in Bolivia! Where did it come from? Where did it go? Where did it come from, Cotton Eyed Joe?
Then, in Horror Business, we take a look at the true story of the Amityville horrors, as well as an equally haunted bar in Mississippi that may or may not be a strip club and may or may not contain horny dancing ghosts. We also discuss the next film from David Cronenberg, a new version of The X-Files, and a VR game based on one of our film reviews.
DID SOMEONE SAY FILM REVIEWS? We've got a classic battle of old vs new this episode, with a compare and contrast of Anthony DiBlasi's Last Shift, as well as the brand new remake (also done by DiBlasi), Malum. Which is better? Which is worse? Why? We won't answer any of these questions, but we will talk about our idea for a movie based on a haunted taco truck!
Climb aboard The Grave Plot Podcast!
Podcast: Play in new window | Download