Episode 159 – Flight of the Living Dead/Exorcism at 60,000 Feet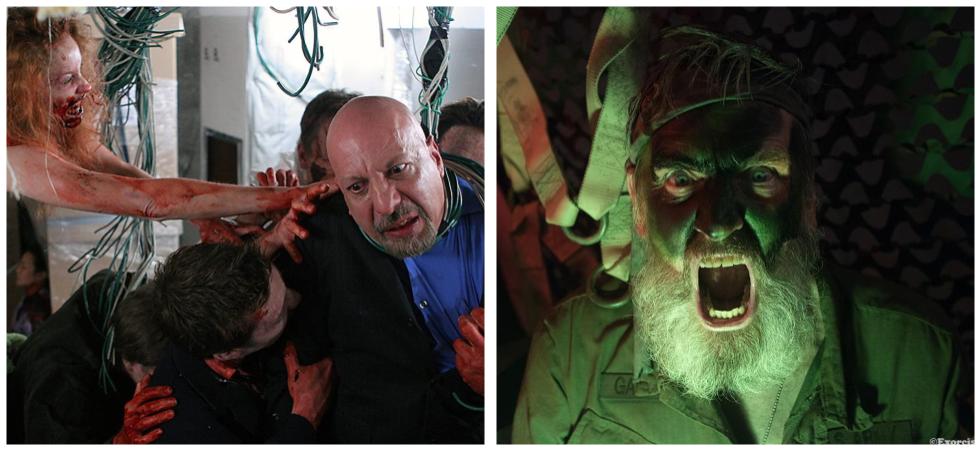 This episode opens with a lengthy conversation on the issues currently going on in America and across the world. While our platform is small, we would have felt wrong to not discuss it. We're not a political podcast or even a very serious podcast, but it gets pretty real, as these are very real issues. We understand if you want to skip this part, but would appreciate a listen with an open mind. We've also put our money where our mouths are and donated $100 to wetheprotesters.org. Thank you. On with the show.
I want these motherfucking zombies and motherfucking demons off this motherfucking plane! Today's new episode is a nightmare in the sky as we join the mile high horror club with two films featuring terror on airplanes!
In Real World Horror that's not quite as terrifying as the overarching real world horror going on, we discuss a Bolivian pan flute orchestra (no, that's not it) who are stuck in a haunted castle in Berlin. In case that's not bad enough, the castle is also surrounded by wolves.
For Horror Business, we talk about Universal's latest monster remake, as well as a new American Horror Story spin off. We also tell you which original Scream star will be returning for the new sequel and give an update on the Child's Play TV series. Finally, we talk about a new horror film coming from none other than Seth Rogen.
Then we take to the skies! We discuss the low budget zombie film Flight of the Living Dead: Outbreak on a Plane as well as the low brow possession film Exorcism at 60,000 Feet. So please put your tray tables in their upright and locked position, fasten your seat belts low and tight across your lap, and enjoy this mile high episode of The Grave Plot Podcast.
Podcast: Play in new window | Download