Episode 198 – Tigers Are Not Afraid/Satanico Pandemonium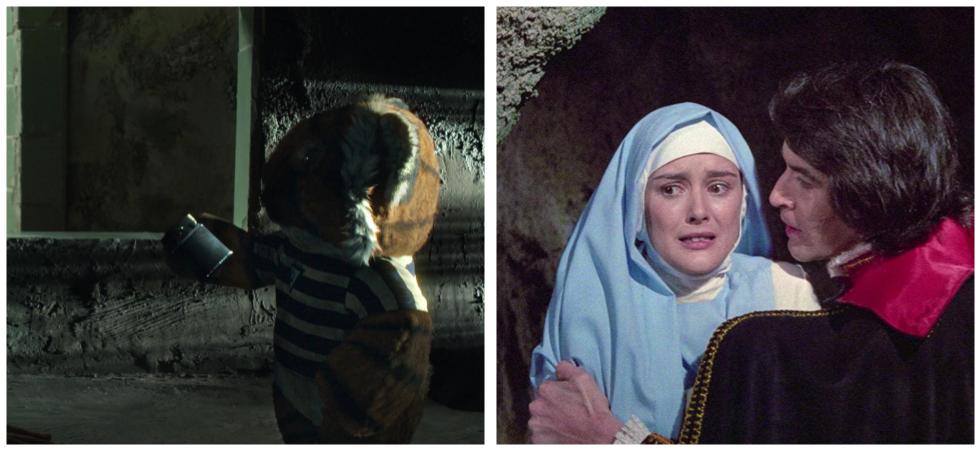 ¡Hola! Bienvenido a Grave Plot Podcast! Today is our annual celebration of Cinco de Mayo, where we watch a couple of films from Mexican filmmakers!
Before that, though, we take a look at some Real World Horror about a roving gang of creepy clowns stalking after children in the UK. Then, in Horror Business, we discuss the latest film, We Are Zombies, from the team behind Turbo Kid, as well as an update on the Daryl and Carol Variety Show, Cronenberg's return to body horror, and Dracula's ship getting its own movie. We finally talk about Maika Monroe's being followed… again. But it's not that.
We then, finally, get to our film reviews, starting off with the "urban fairy tale" Tigers Are Not Afraid, featuring a group of young street kids, a living tiger doll, and murder most foul. We then examine Satanico Pandemoium aka La Sexorcista, a "nunsploitation" film with boobs, blood, devil stuff, and lots of half-eaten apples.
So join us in a grand celebration of Mexican cinema with an all new episode of The Grave Plot Podcast!
Podcast: Play in new window | Download