Octoberama 2020, Vol. 3: Leviathan/The Host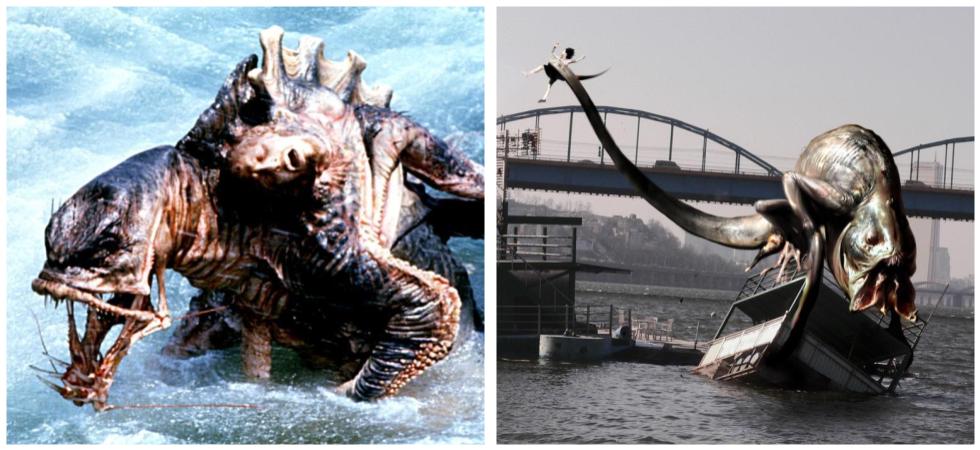 Going into this episode, even we didn't know what we would be watching. The reason for that is because we let our Patreon patrons pick the theme of this episode and they led us into the briny deep for the first ever Week of the Sea Creature!
Before we – ahem – dive in to our film reviews, however, we have to handle our Horror Business. We've all heard the stories about razor blades in Halloween candy, but what about razor blades in pizza? We'll tell you the true story in Real World Horror. We then discuss the sci-fi film Monsters of California, directed by non-other than rockstar-turned-UFOlogist Tom DeLonge. We also tell you which avenging serial killer is returning to Showtime (too obvious?) and re-visit that remake of The Others. Finally, we examine Elvira's new comic book and a VR version of the Blair Witch video game.
We then head into the wild blue yonder as we review the sea monster horror films known as Leviathan and The Host. So put on your speedos and bikinis and get wet with a brand new episode of The Grave Plot Podcast.
Podcast: Play in new window | Download