Episode 165 – The Pale Door/Ravenous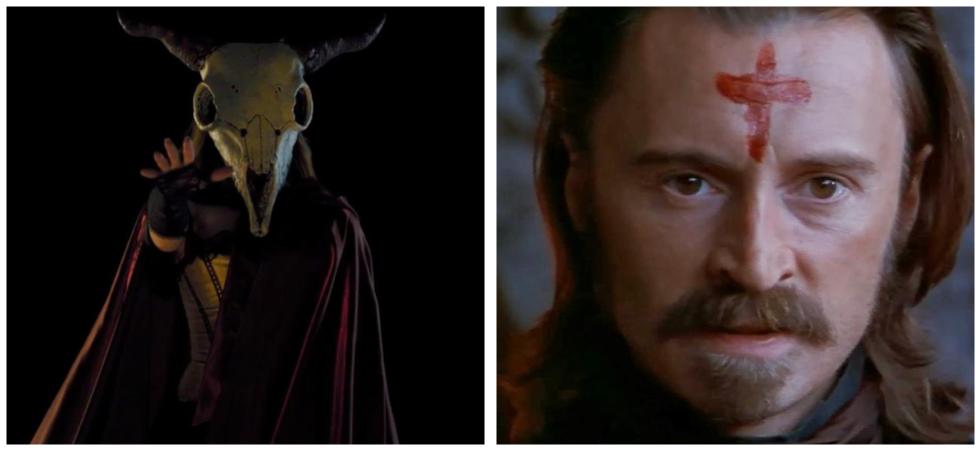 Howdy partner! We've got a rootin', tootin' new episode of The Grave Plot Podcast and today we're headed to the wild, wild west to talk about horror westerns!
Before we hit the ol' dusty trail, though, we've gotta talk about this Horror Business. In Real World Horror, we talk about a German graveyard featuring bodies being buried upside down. Why, you ask? Some kind of cult ritual? No, no, it's much simpler than that. It's because of ZOMBIES.
We also play a round of "good news, bad news" with a story on a brand new Haunted Mansion themed movie coming from Disney. Don't get too excited, remember there's bad news. We then reminisce on our times getting drunk and playing Left 4 Dead 2 because there's a new official unofficial update coming for the game! We also discuss a full length version of Jill Gevargizian's The Stylist, a whole franchise coming for Army of the Dead, and we delve into the strange world of Darren Lynn Bousman's One Day Die.
We then rustle up our film reviews. First up, we discuss the new witchy western The Pale Door, featuring Zachary Knighton, Pat Healy, and a gang of outlaws taking on an army of sinister Salem sorceresses. We then head to the snowy Sierra Nevada mountains for Ravenous. This pitch black comedic cannibal film feature Guy Pierce, Robert Carlyle, and – naturally – David Arquette. What could go wrong?
So saddle up and let's ride into the sunset with a brand new Grave Plot Podcast!
Podcast: Play in new window | Download