Drunken Cinema, Vol. 13: Event Horizon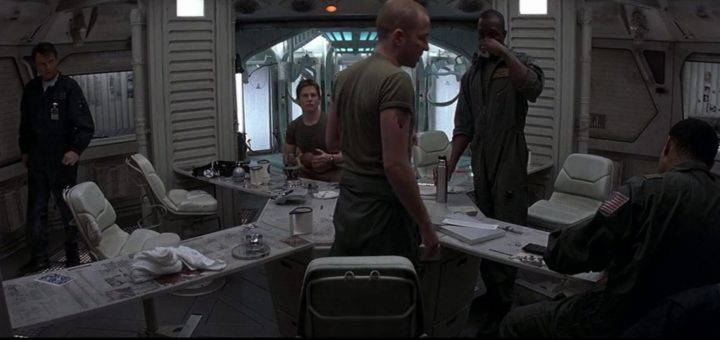 It's been far too long, but we're back with a brand new edition of Drunken Cinema.
Every good franchise eventually heads to outer space and Drunken Cinema is no different. Today we're watching the sci-fi horror film Event Horizon, starring Sam Neill and Laurence "The Fish" Fisburne.
Even though it's been a while, we still remembered to bring you a relevant cocktail recipe. Enjoy a Wormhole.
---
1 1/2 oz Fernet Branca Menta
1 oz cold brew coffee
1/4 oz fresh lime juice
Sparkling mineral water
Combine the Fernet, coffee, and lime juice in a Collins glass. Add ice, top with sparkling water and garnish with a mint sprig.
---
Where we're going, we don't need to be sober to see.
See video of this Drunken Cinema on Patreon.
Podcast: Play in new window | Download