Episode 101 – Grave Plot Awards/Desolation/House of Salem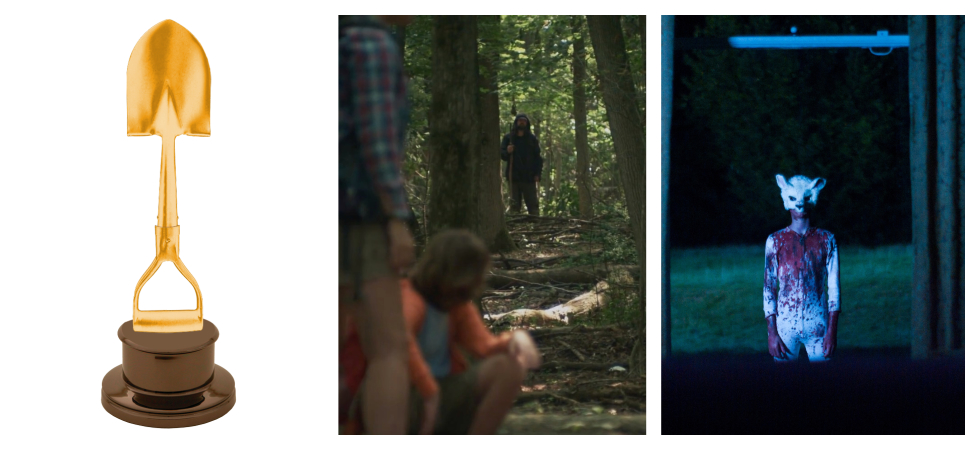 Ladies and gentlemen, it's time for the 2017 Grave Plot Awards! Find out who won the coveted Golden Shovel trophy for Best Movie, Best TV Show, Best Nude/Sex Scene, and more.
Back to our regularly scheduled program, we kick things off with Real World Horror about a cannibal cop who is writing a book about cannibals. But it's totally fiction, I swear. In Horror Business, we discuss the latest from author Stephen King, Netflix's new Sabrina, and a Tales From the Hood sequel. We also try to figure out why anyone would want to make a Critters TV show and talk about the latest goings on over at Blumhouse.
For our movie reviews, we discuss a couple of independent features. Up first is the UK haunted home invasion flick House of Salem. Next we review a story of a camping trip gone awry with 2017's Desolation.
So give it a listen and enjoy.
Podcast: Play in new window | Download