Episode 98 – Freddy vs. Jason/Phantasm III: Lord of the Dead (Patreon picks)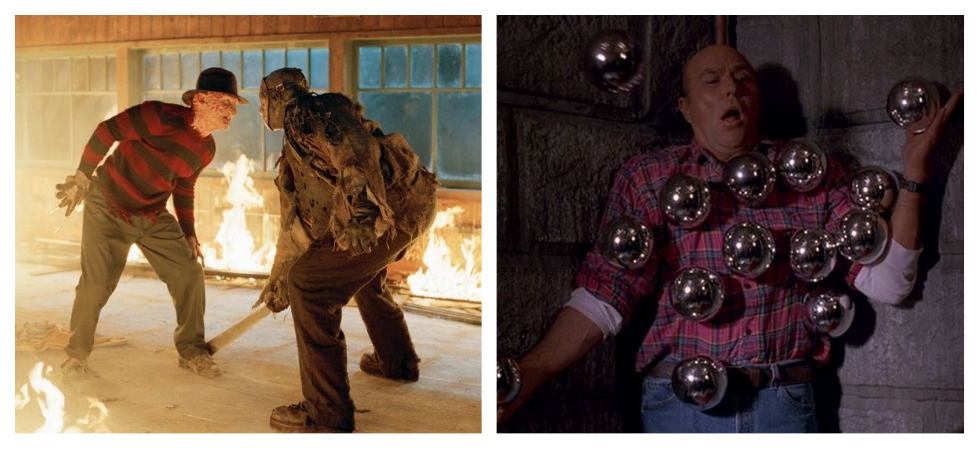 You know what makes this country great? Freedom of choice. And today, we gave that freedom to two of our Patreon patrons.
We let our patrons choose the movie reviews for this episode. After collecting a pool of nominations, we randomly drew Freddy vs. Jason, chosen by Max Health, and Phantasm III: Lord of the Dead, chosen by Lance Dale. Considering some of our past Patreon picks episodes, it could have been a lot worse.
But first, Horror Business. We start things off, as we are wont to do, with Real World Horror about a ship made of bones and carrying a crew of p-p-p-pirate ghosts. Or something along those lines. We go on to discuss a new TV show from Blumhouse, a documentary about Jason Goes to Hell, and which character from The Walking Dead will be paralyzed by Fear. We then try to figure out what the hell Ridley Scott is doing to his Alien franchise, and talk about a new live-action Scooby-Doo movie. There's actually quite a bit of Scooby-Doo in this episode.
So give it a listen, enjoy, and if you want to pick our next episode, head over to patreon.com/graveplotpodcast. Cheers.
Podcast: Play in new window | Download