The Puppet Killer trailer is here

At this year's Crypticon, we got to see the trailer for Puppet Killer, the new horror comedy written and directed by our best friend and arch nemesis Lisa Ovies. Unfortunately, due to technical difficulties, we could barely hear it. However, that shouldn't be a problem for you, because the Puppet Killer trailer is now available to everyone!
The film is basically a who's who of former Grave Plot Podcast guests, as it is produced by Truth or Dare director Jessica Cameron and stars Lisa Durupt (Murder She Baked) and Luchagore founder Gigi Saul Guerrero. The cast also features Aleks Paunovic (War For the Planet of The Apes, Van Helsing, iZombie), Richard Harmon (The 100, Bates Motel), Lee Majdoub (Supernatural), and Kyle Cassie (Deadpool).
According to the press release;
The plot of the film centers around a group of high school students who are stalked by a psychotic killer obsessed with horror movie icons during Christmas vacation.
As Lisa revealed first on our podcast, the film features music from composer Stephen Gallagher (The Lovely Bones, The Hobbit trilogy) and Darren Leader of the band Steel Panther.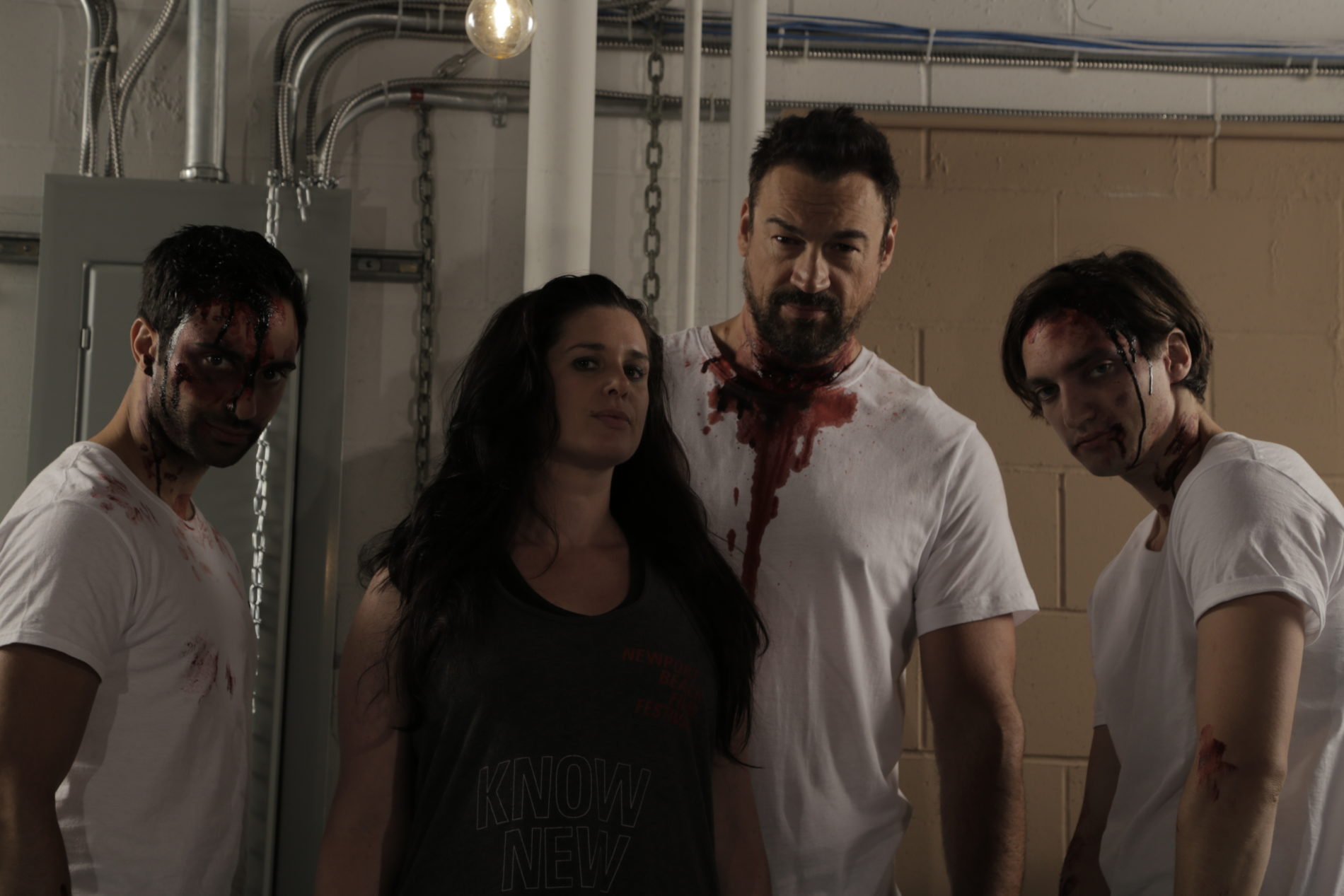 "I jumped at the chance to work with Lisa," Leader said. "She is incredibly talented and she just knows how to make a killer movie! Puppet Killer is a great homage to the movies I grew up on and it is an honor to be a part of it."
"Lisa and her team have created a fantastically compelling film," Gallagher added. "I am extremely excited to be collaborating with her in creating the soundtrack to Puppet Killer. It will be great! Well… it better be… Simon threatened to hunt me down if it was not up to his own high standards…"
Here's what Ovies had to say about the film;
"I can't wait to share this film with the world. We were excited about it before as our cast is so amazing and the film was such a passion project, but the caliber of people that have jumped on board to finish it is unbelievable. Working with Stephen on the score and with Darren to write original songs is insane. They are so crazy talented and having their marks on our film is fucking awesome. And obviously bringing the passion and energy of Jessica has been a true gift. The entire team has worked so hard to get here and I could not be happier to be working with them all to get this film out to the world."
Puppet Killer is expected to hit the film festival circuit early 2018. We will make sure to track Lisa down and get a copy so we can share it without her consent give you our review.
Keep up with Puppet Killer on Facebook and follow Lisa on Twitter.