Say hello to The Man in the Rabbit Mask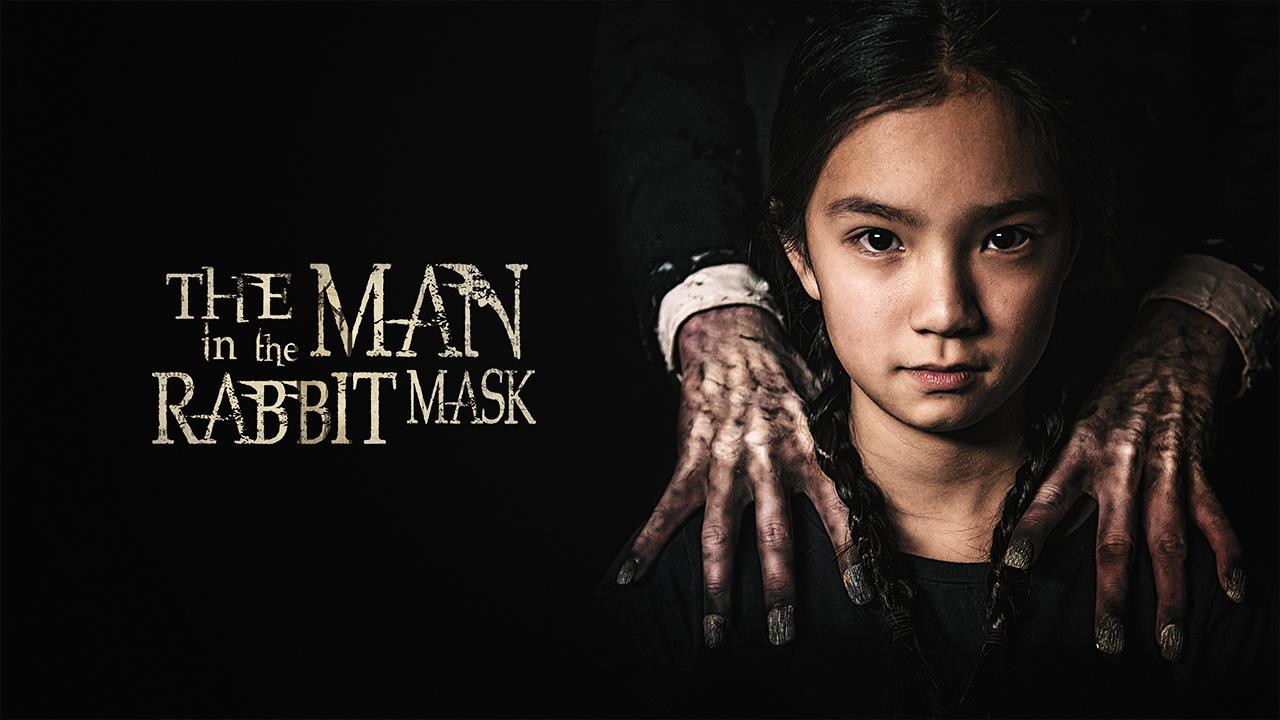 In the winter of 1995, Lucy and Cara's lives were forever changed when a nursery rhyme spoken over candle light invited an unexpected visitor, offering a gift… for a price. As the allure of the ultimatum makes both girls question their better judgment, the illusion of safety begins to fade in the presence of the masked stranger.
That's the synopsis for Ariel Hansen's short film The Man in the Rabbit Mask, written by Joel H. Brewster. It's the latest short film to come out of horror hot spot Vancouver, BC, which has also given us Luchagore Productions, Jessica Cameron, and the Soska sisters. While the five-minute video lists its influences as A Nightmare on Elm Street, Friday the 13th, Halloween, and The Exorcist, it's much more reminiscent of Candyman, with the familiar horror trope of a character being invoked by saying its name three times. In this case, that character is Mr. Rabbity (played by Chris Walters), the titular character who trades sweets for souls. He appears out of nowhere after a nursery rhyme beckons him, and appears to hypnotize the children into accepting a chocolatey confection, which in turn gives him access to their eternal soul.
The mood of the short is very dark and creepy and while there's not a lot of story in the small amount of time, you definitely get the point. However, Brewster will get a chance to tell much more story, as Akuma Films and Bad Cookie Pictures are planning on turning The Man in the Rabbit Mask into a full-length feature, similar to other short film adaptations like Oculus, Saw, Mama, and most recently Lights Out. The project won a $10,000 grant from Storyhive, an online voting site that issues production grants to independent filmmakers. They are now entering phase two of the contest, which could earn them an even larger grant as well as distribution on TELUS Optik TV On Demand.
While Mr. Rabbity may seem like a bit of a cheesy name, the story is sinister and eerie, and hell, it's no worse than "The Bye Bye Man." While Mr. Rabbity certainly doesn't, at least for me, invoke comparisons to slashers like Jason or Freddy, he does remind me of more supernatural beings like Candyman, Samara, and even the witch from Hansel & Gretel. Hansen and Brewster are looking to make a new horror icon and you can help. Check out the pitch video below, then see the full short and vote for The Man in the Rabbit Mask at Storyhive.